It is a universal name space similar to email for payments. Replace all your hard to read and remember cryptocurrency addresses and IBANs with a single human-readable identifier for all your payments.

---
Introducing PayString!

---
PayString is

Agnostic to payment and settlement rails

Free, open and non-opinionated

Built on existing web standards

Decentralized with no own blockchain or token
---
PayString uses a namespace structure like email to wrap underlying payment rails into one human-readable address. It can be used to send via any payment rail that is shared between two services.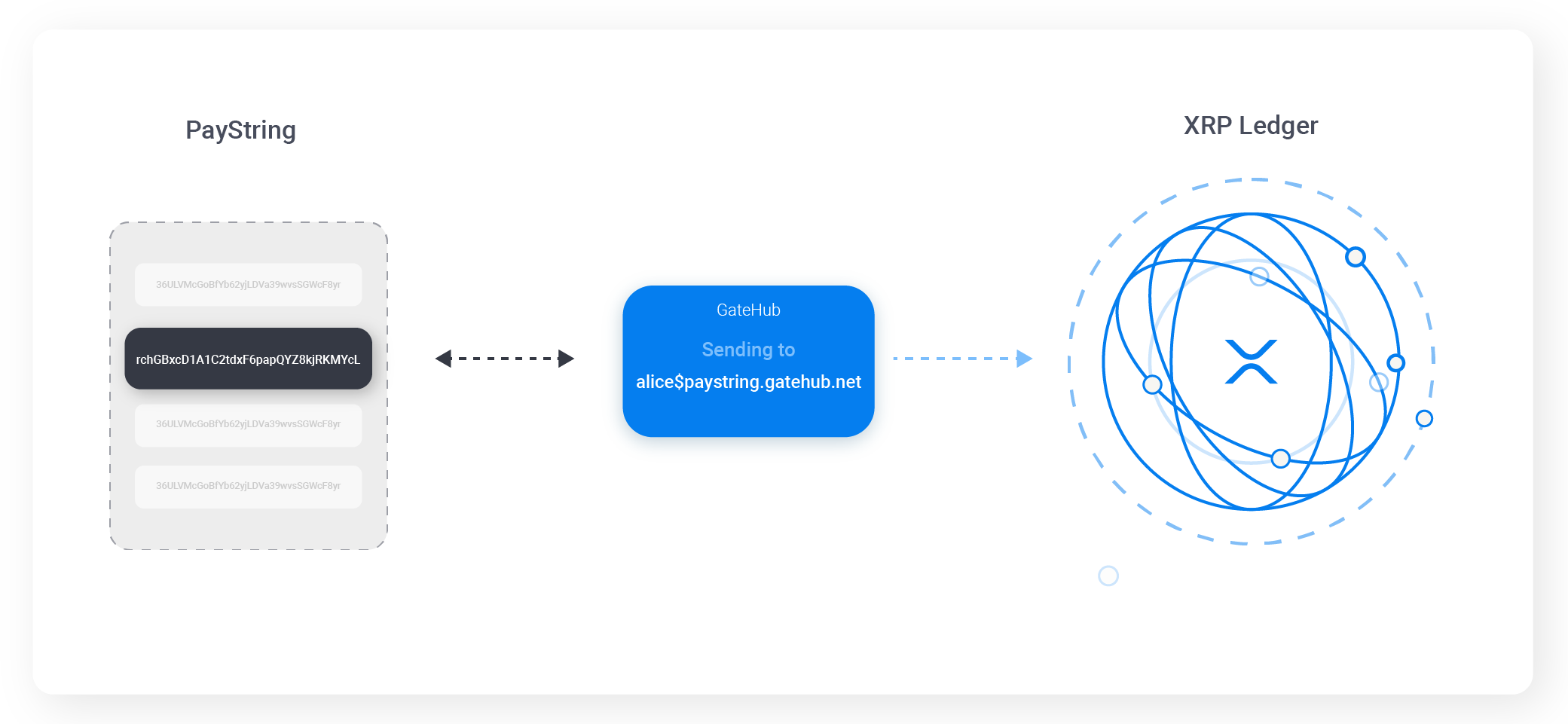 GateHub will initially support XRP payments via PayString. Users can select any XRPL or GateHub Hosted wallet as their XRPL address on PayString.

Sharing your address is a thing of the past.
Share your PayString instead!


Roadmap
PayString available to all GateHub users with XRPL support
The Open Payments Coalition is a group of 40+ companies across payment, tech and finance industries that seeks to break down siloed proprietary standards for digital payments. PayString is open-source, free and easy to integrate. Visit paystring.org for more information.
Back to Blog post