We are proud to be a socially responsible employer and would like to share with you why being one feels so good. Read on….
Social responsibility in a corporate environment is a concept that describes ethical business practices. Organizations need to consider the economic, social, and environmental consequences of their activities. They also need to be able to demonstrate commitment to the communities they work with since companies that do not incorporate social responsibility into their business operations are risking being overlooked by potential employees and customers.
Corporate social responsibility is therefore not just corporate goodwill but also a good investment, since corporate partners, customers, and future employees respond to strategies that encourage diversity within corporate social responsibility.
We are seeing a trend of potential employees researching companies to see if they're affiliated with charity work or non-profit organizations when they are looking for their next job. If your organization has established connections with such non-profits and includes volunteer opportunities in the job description, it displays the organization's impact outside of the office and the responsibilities of its employees. Why is that important?  

People care! Research says 81% of millennials want their employees to do good outside of the organization. That makes them proud and enables them to be part of something greater. It also goes a long way towards getting and keeping customers that are essential to any business. If you are looking for new employees, there is a higher chance a socially responsible company will attract talent that wants to do something great and leave a mark on our world, instead of people who want a job only with one intention - to get a paycheck.

Additionally, being a socially responsible employer brings many benefits to an organization in a variety of areas:

In management, it helps to promote decision-making based on a better understanding of the company's expectations and related opportunities. It improves the organization's relations with its stakeholders and thus exposes the organization to new expectations and contact with a number of different stakeholders. Social responsibility helps to analyze the state of the organization and to establish strategic approaches and alliances with the organization's stakeholders.

In the area of financing, social responsibility can lead to savings associated with increased productivity and resource efficiency, lower water and energy consumption, waste reduction, ...
In the field of communication, social responsibility increases the visibility and reputation of the organization with stakeholders.
With that being said, we would like to remind everyone that last year we received a Socially Responsible Employer Accession Certificate from Ekvilib inštitut, whose mission is to co-create a sustainable and balanced world of responsible individuals, businesses, and organizations, as mentioned in one of our previous blogs.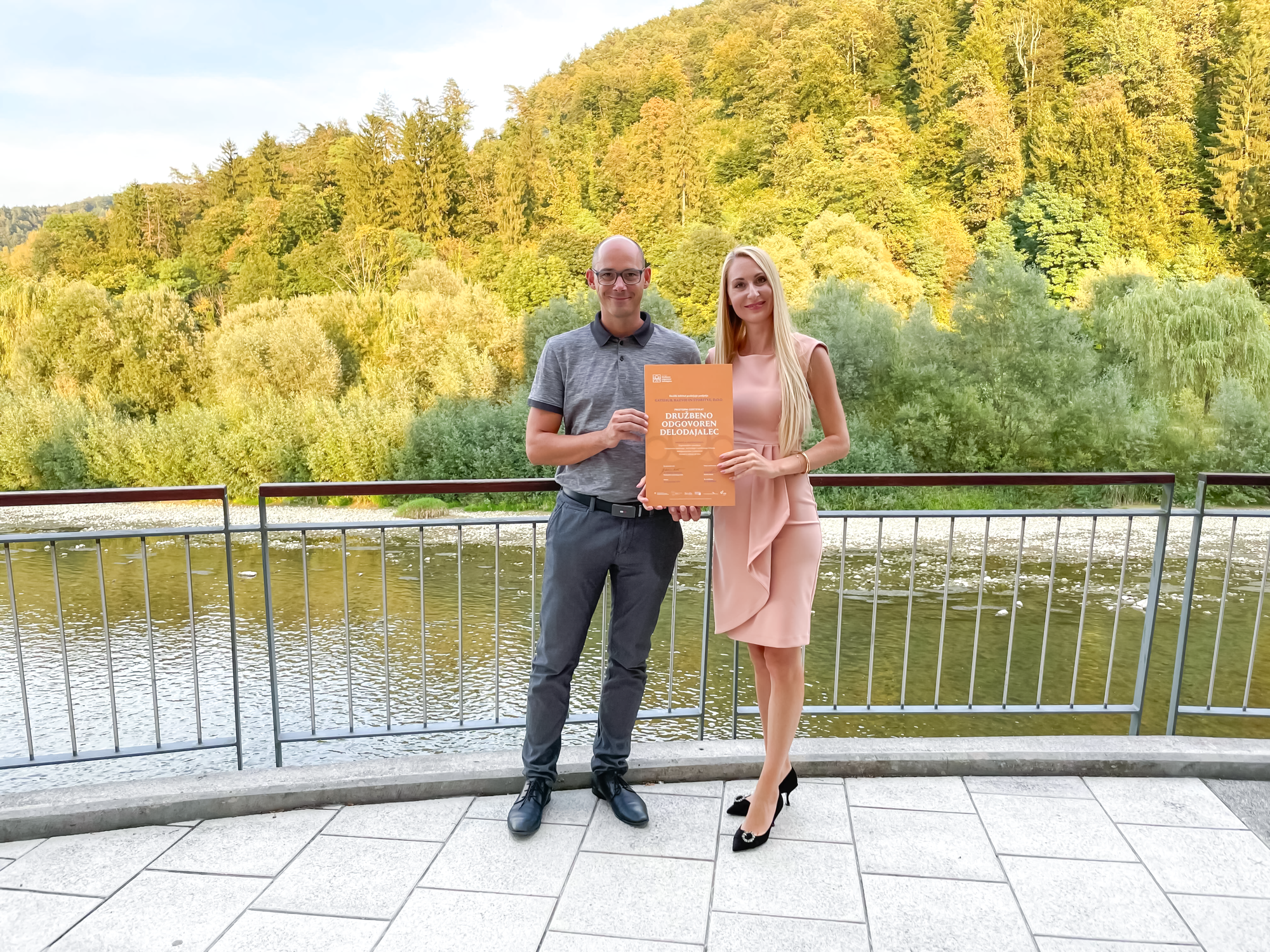 Why we went for it?
To fulfill our vision of creating a world where everyone can participate in the global economy, and also help our customers, employees, and communities create a better and sustainable future.
At GateHub we aim to provide a safe and inclusive workplace, to positively contribute and give back to the communities in which we operate, to nurture our environment, while developing products that have both a societal and economic benefit.
Our subsidiary, GateHub d.o.o., is certified based on the guidelines of the international standard for social responsibility ISO 26000 in the organizational management, intergenerational cooperation, work-life balance, and safety at the workplace category. We want to do as much good as possible for our society/community and that is why we have set out on the path of sustainable development, where we began to design and implement more detail for obtaining the Socially Responsible Employer certificate. We are and want to keep working on four main fields we think are important for a socially responsible organization: employees, users (customers), environment (nature), and society. We see sustainable behavior as a constant in our business, which ultimately also leads to a competitive advantage of the company.
We are tremendously happy that on Monday, September 13, we attended the ceremonial awarding organized by Ekvilib Inštitut and officially received the Socially Responsible Employer certificate. Being socially responsible is a substantial part of our vision, mission and culture so we are proud and honoured for being recognised as one.