We have redesigned our Wallet to give you even more power over your money. It's not just a redesign though as we have squeezed some new features in there. We saw it fitting to let you start using PayID through this new interface which is our star new feature and to introduce a brand new Analytics section.

That is not all however.
Home
When log in you are taken to your Primary wallet immediately. You can see all your wallets with balances and NET worth on the wallet selector screen.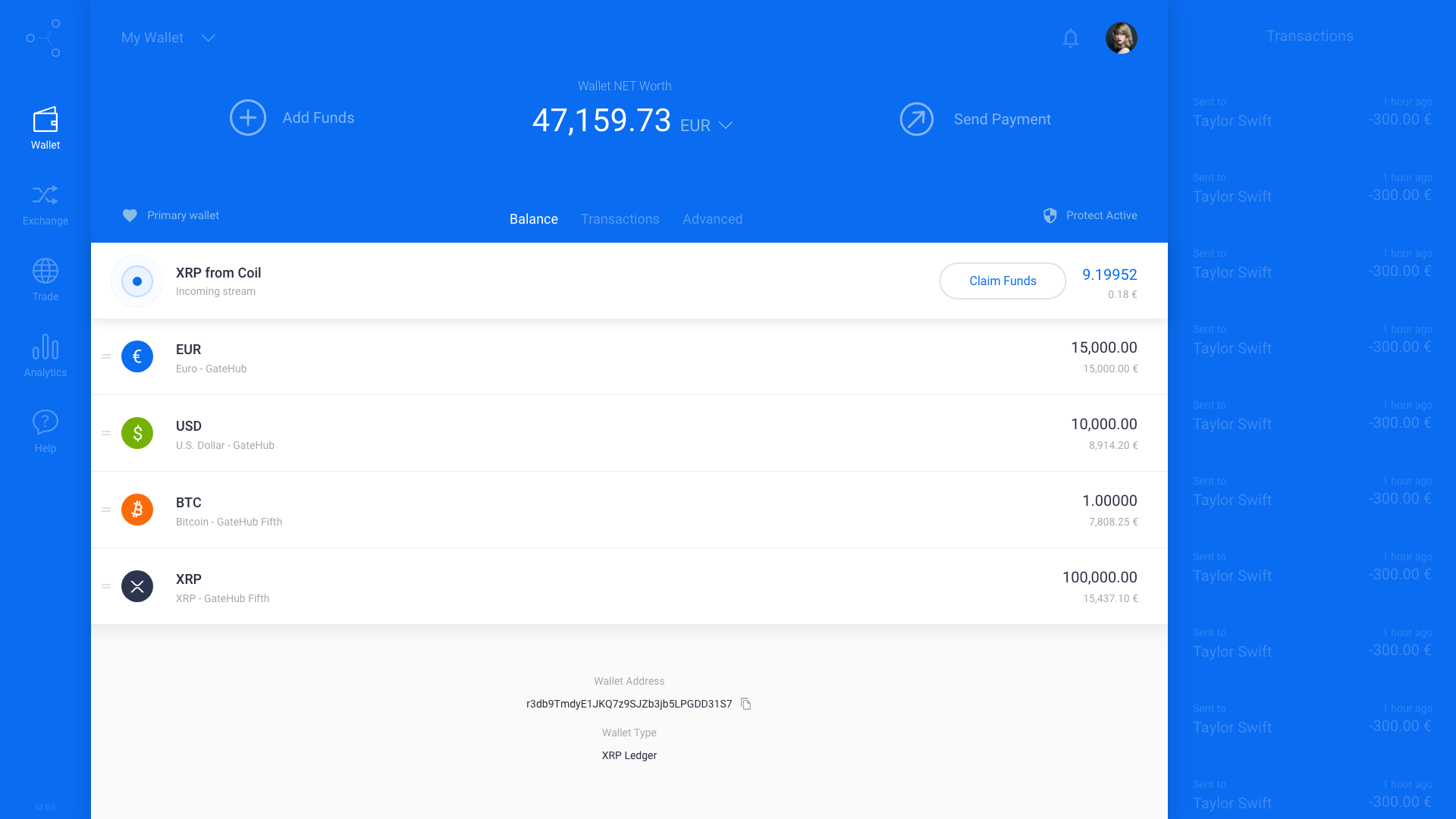 Wallet
We rearranged the wallet screen to give you a better experience when adding and sending funds or changing settings for your wallet. All the wallet actions are now located on the wallet banner.

You can now also see your wallet NET worth in any of our currencies regardless of your gateway connection.

Wallet settings now have a more clear separation between settings common to Hosted and XRPL wallets. Your XRPL wallet settings are now neatly separated and more intuitive under Advanced.

We also reworked the Trust Lines section to make it easier for you to manage your XRPL trust lines. On top you can easily enable any of our featured trust lines and below you can edit or remove the existing ones.

Exchange
We reworked the Exchange section and added a Rates subsection with real-time graphs where you can set your favorite pairs. Exchange is available with Hosted wallets but we need to note that we are limiting exchanges to some extent. The XRPL wallets still depend on the market so your exchanges are only limited by the market liquidity.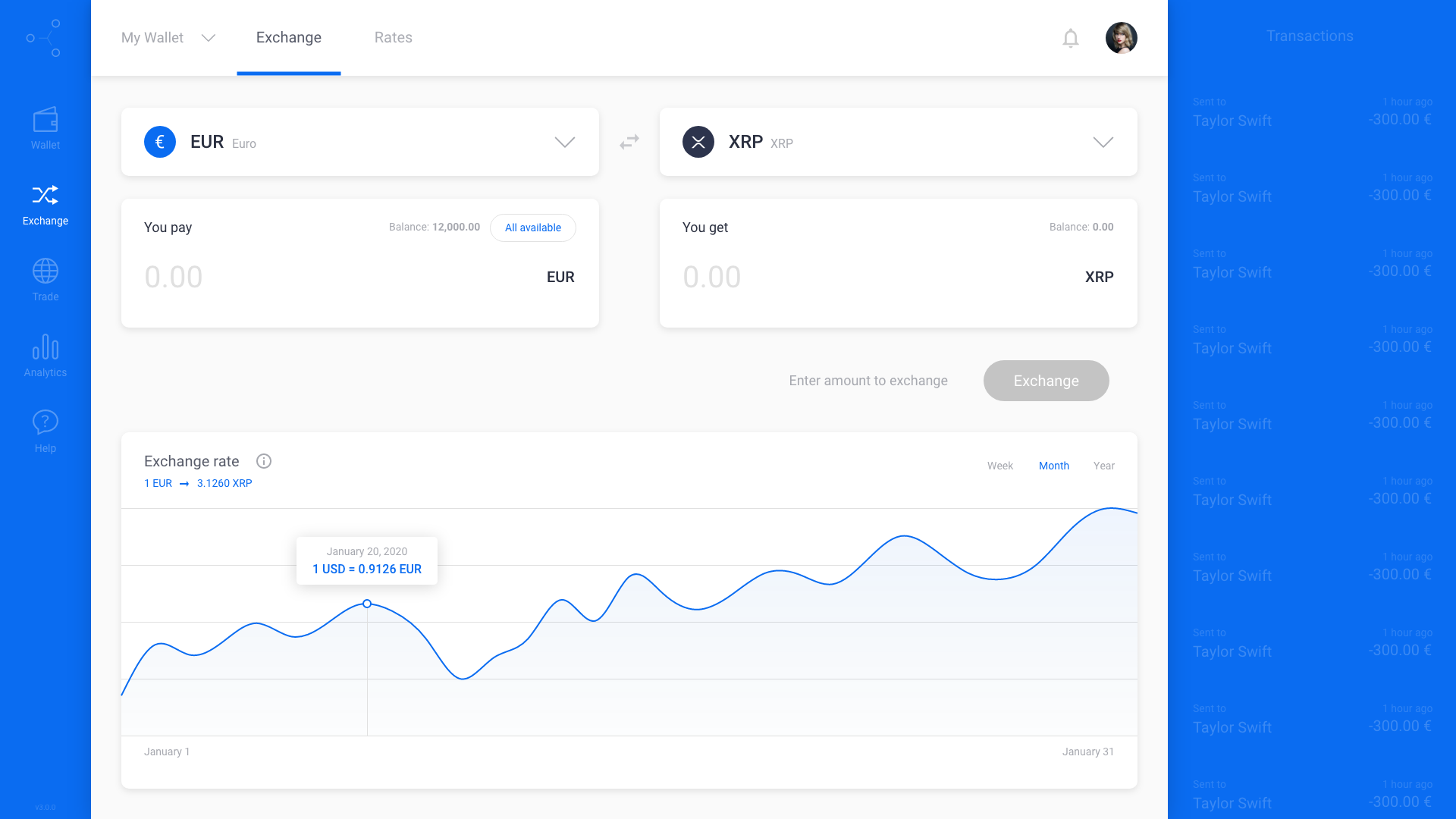 Trade
We also made it simpler to post a trade order in Trade, which is still available with XRPL wallets only. We use TradingView for graphs which enables you to do more with the data like draw on graphs and see indicators.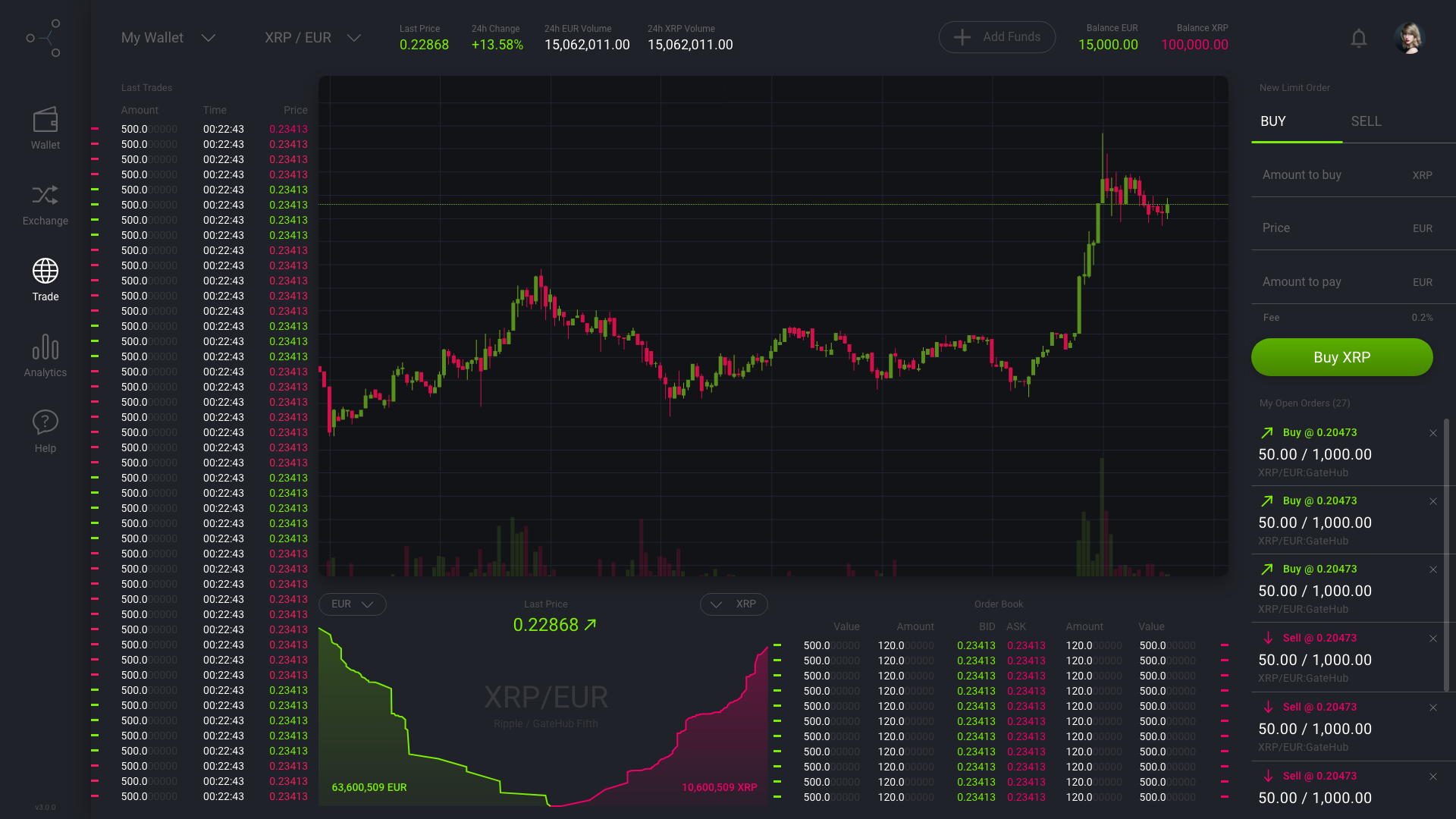 Analytics
We reworked the Analytics section completely to give you more insight into your money flows, balances and account value over time. You can export all wallet's transactions via Settings - Wallets for all your wallets including the deleted ones should you need the data for tax reports.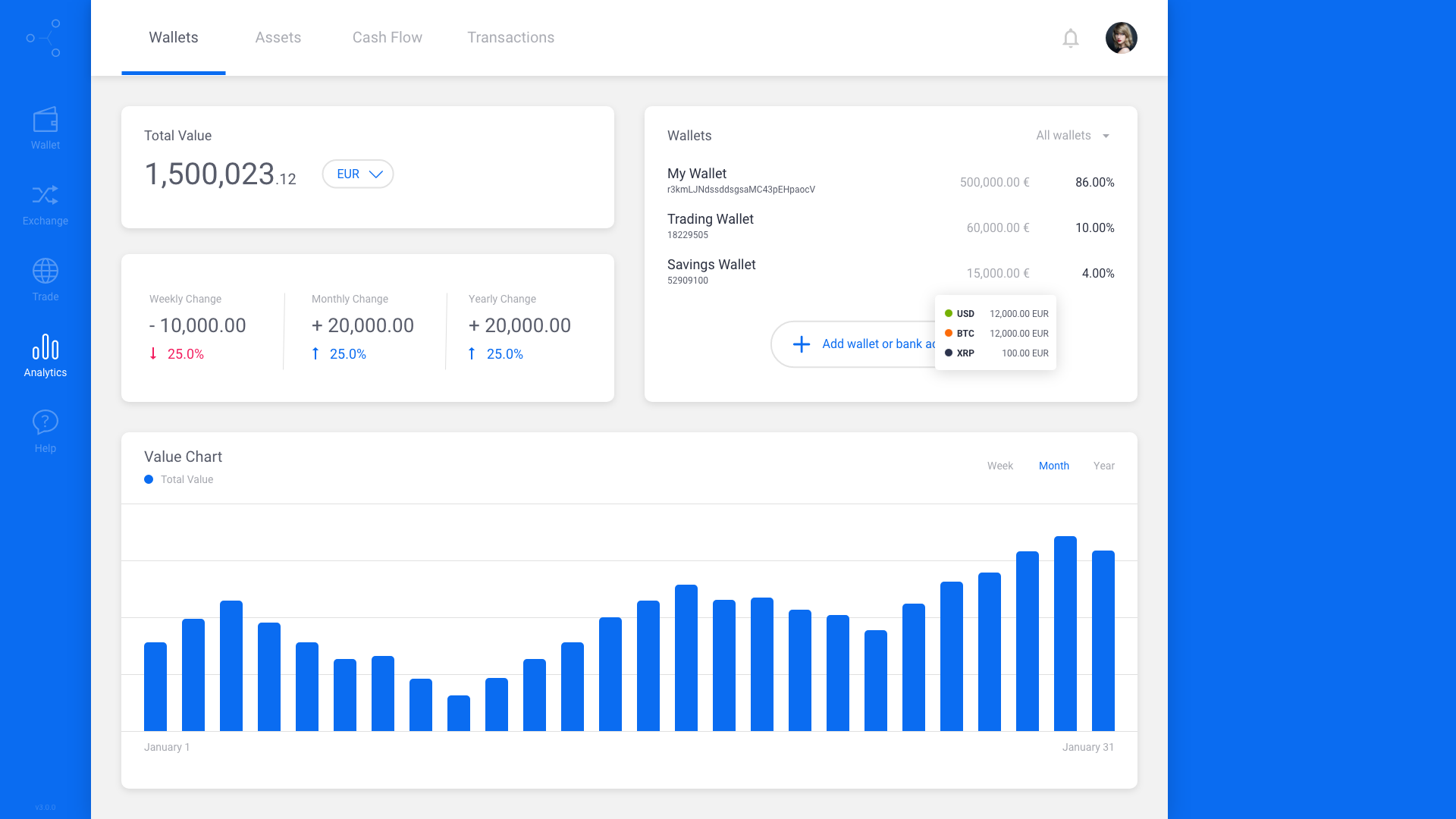 Settings
Your settings can now be seen by clicking on your profile picture, where you can also log out of the app. You can do more with your account here, like connect to specific gateways, set your preferences and manage your contacts.

In Conclusion
Overall, we feel like we have improved the visual appeal of the app and added some functionalities to make using GateHub a memorable experience. Stay tuned for more additions and improvements in the following weeks.

Now go ahead and try it out!

---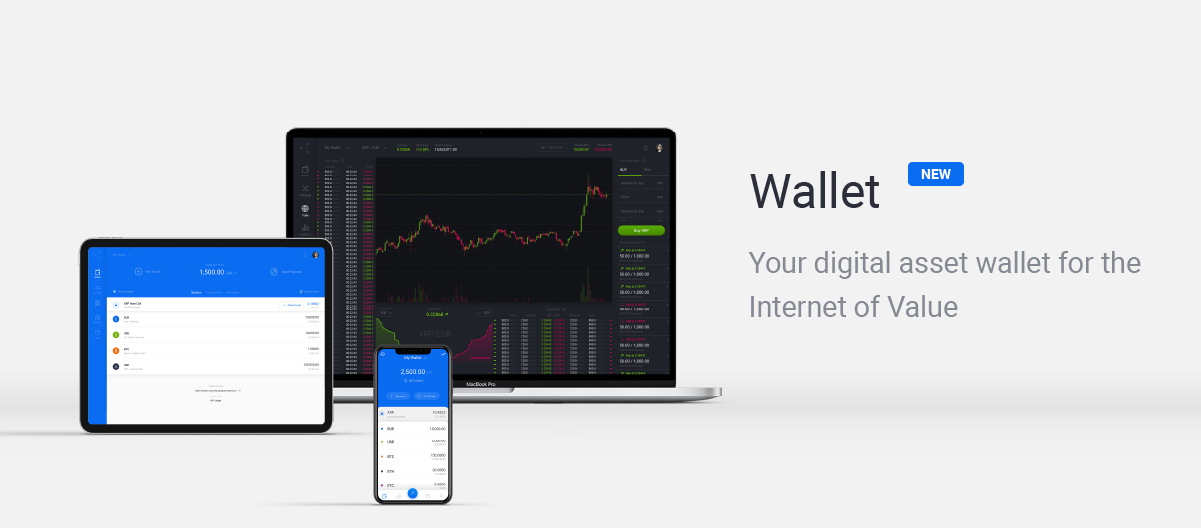 Create account
---