Crypto exchanges and wallets are often targets of different cyber attacks. For this reason, GateHub is constantly working on improving security and taking additional security measures to safeguard GateHub accounts. In addition to the security measures already in place within the platform, GateHub has recently also made 3 security improvements to help you protect your accounts and assets.
XRPL address check on XRP Forensics

GateHub uses a monitoring system of addresses tied to fraudulent activities, collected and published by XRP Forensics.  

Addresses flagged for connections to malicious activities and added to the XRP Forensics blacklist are monitored through our client. GateHub will warn users when trying to withdraw to any listed address.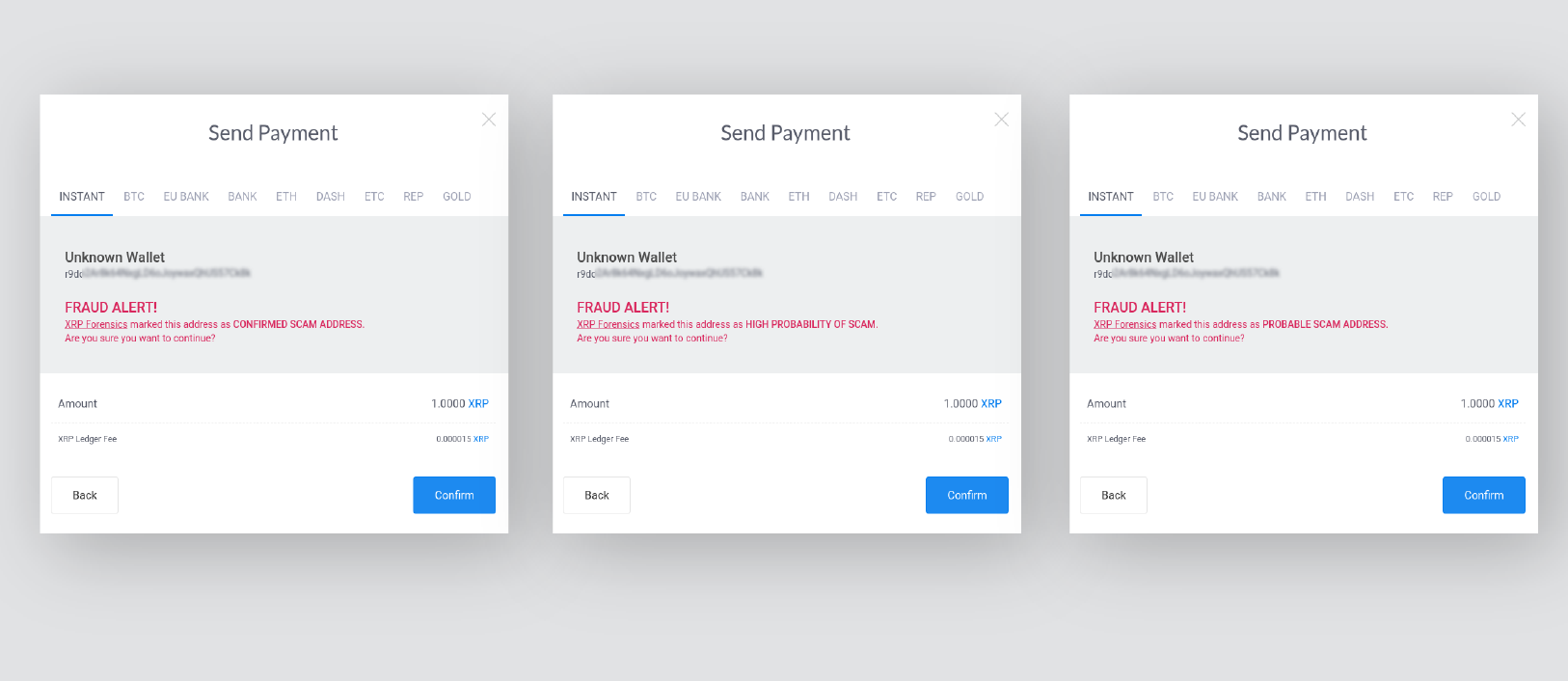 If a withdrawal is initiated to a blacklisted address the user will receive one of 3 different notifications on the withdrawal screen, depending on the address' blacklisted status:

Notification: XRP Forensics marked this address as CONFIRMED SCAM ADDRESS.
Notification: XRP Forensics marked this address as HIGH PROBABILITY OF SCAM.
Notification: XRP Forensics marked this address as PROBABLE SCAM ADDRESS.

Anti-phishing email security precaution

A phishing email is a very common and unfortunately, in many cases, a successful form of a cyber attack. Scammers will use fake websites (constructed to look identical to real sites), emails and instant messages to trick you into divulging sensitive information, such as usernames, passwords, recovery keys, etc.

GateHub has taken security measures to prevent this kind of malicious emails from affecting our users.

Users are able to set their own unique anti-phishing message that will be displayed on every system email received from GateHub.

The anti-phishing message is only displayed on GateHub system emails and does not include emails received from GateHub support.

How to set a unique message for GateHub emails: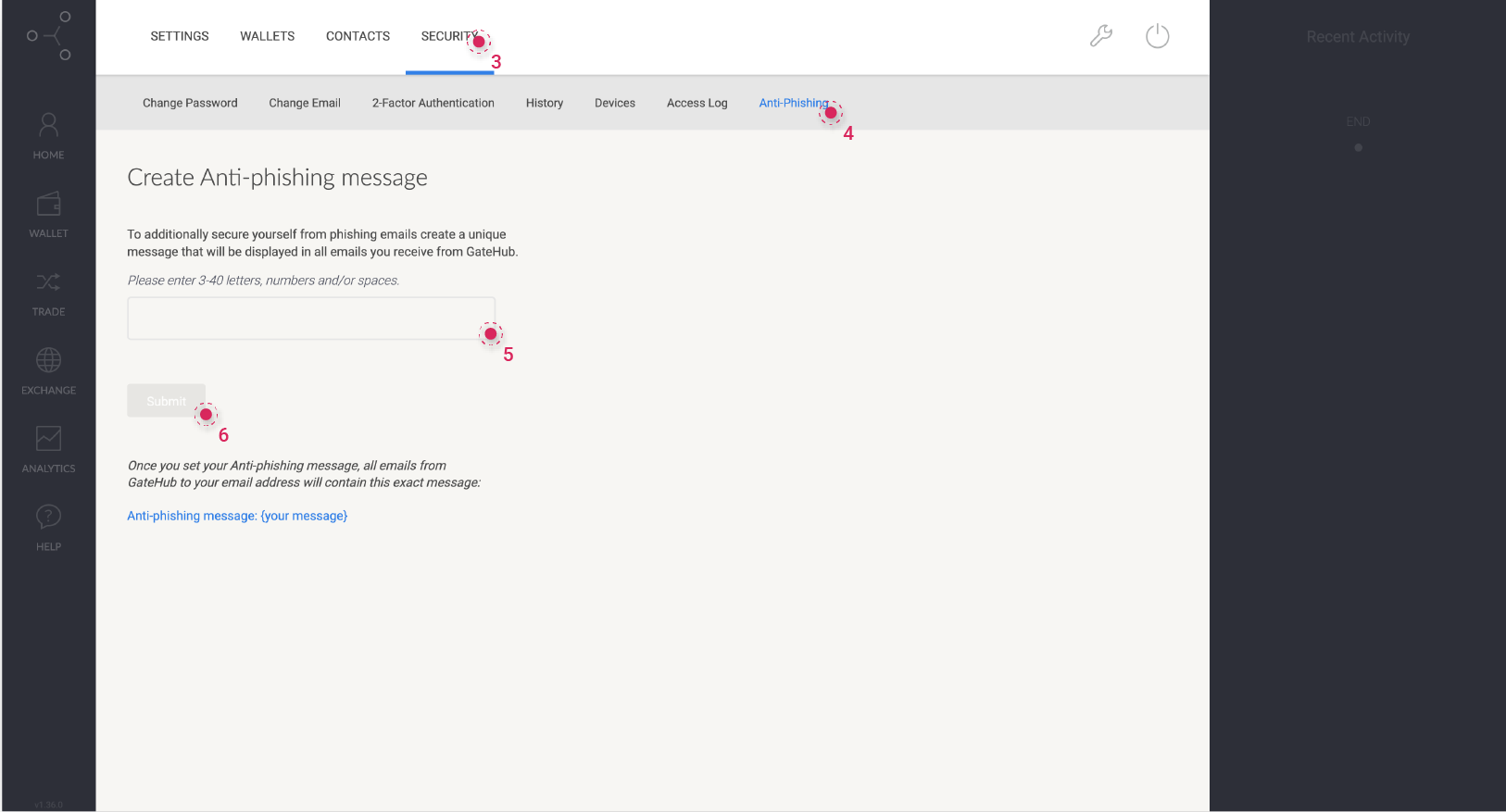 Log in to your GateHub account.
On the "Home" page, go to "Account settings" (wrench icon) button located in the upper-right corner of the screen, next to the log out button.
Open the "SECURITY" tab.
Click on "Anti-Phishing".
Enter your unique security message.
Click "Submit".
Once the security message is submitted you will receive a notification via email.

We strongly advise you to regularly change this message to prevent it from being copied or counterfeited by attackers.
Freezing your account

If you receive an email from GateHub you do not recognize or if you did not initiate the activity stated in the email, you can secure your account from unwanted activity by freezing it.

In the email, you will see the message "Don't recognize this activity? Please follow these steps to secure your account".

By clicking on "Freeze your account" you will disable access to your account.

After you freeze your account, the only way to gain access again is via our support service. From the support portal, choose the "Account and wallet" issue, category "Account security" when submitting the support request. Our support team will then begin the process to re-enable the account. Please note that the support team cannot perform any transactions on your behalf at any time.

Safeguarding users from cyber attacks and the improvement of security measures are a priority at GateHub. These latest 3 security improvements will further help protect your accounts and assets.