Our website and Wallet have been redesigned!
We decided to refresh our look recently and we would like to talk you through our products so you can get a better idea of how to get the most out of GateHub. You can visit our fresh new website to learn more about what we offer but here is a short recap.
Wallet
You can use private GateHub Hosted wallets and public XRP Ledger wallets on our platform. All our wallets have multi-currency ability. You can send and receive FIAT and crypto assets via networks like International Wire, SEPA, Bitcoin and Ethereum blockchain and XRP Ledger. You can create enough wallets for any need you might have (exchange, savings, long-term holding...).

Payments
We are holding our promise to make any value available to anyone at any time. We are working with Coil to bring Web Monetization via Interledger to anyone who creates content on the internet. With a simple line of HTML code or with just a few clicks, you can monetize your website, blog or video and receive payments directly to your Hosted wallet.
We also offer PayID, which is a new open standard for payments. It's like an email address but for payments. The "@" is replaced by "$" and you can create your own unique PayID as well as send to other people using this standard.
Trading and Exchanging
You can trade and exchange any asset on GateHub using your wallets. We get rates from multiple providers to give you the best possible return on your investment at any given moment.
Trading on GateHub via the XRPL decentralized exchange is supplemented by charts from TradingView. We want to give you more insights so you can make well informed decisions when trading.
---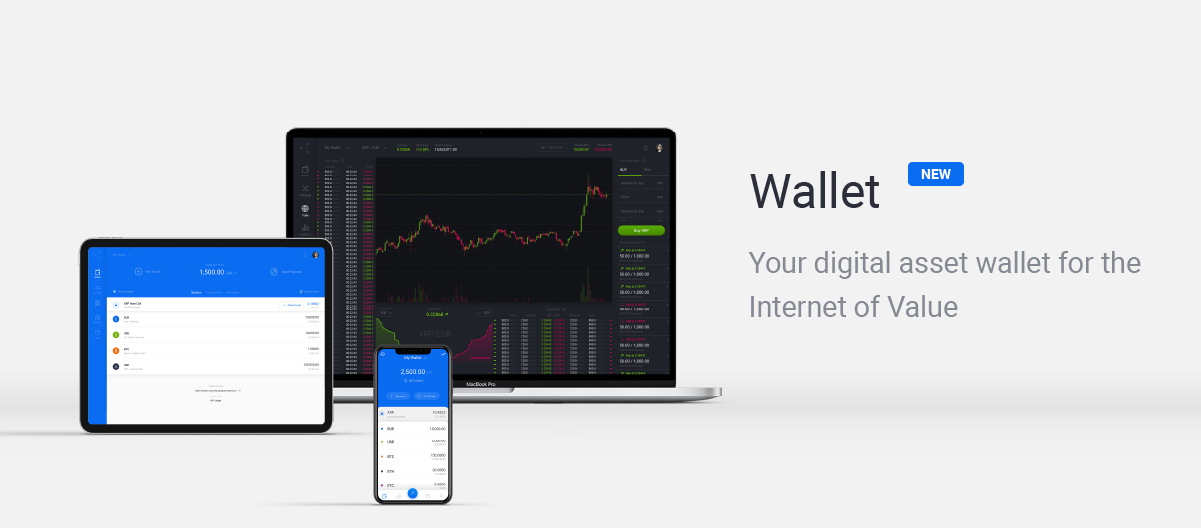 Try it out!
---
Analytics
Get more data about your transaction history on GateHub with the new Analytics section which gives you even more data. The data and graphic representations are made to help you dig deeper and make your money work for you. Asset distribution, wallet NET worth and cash flows are all designed to make your data easy to read and understand.

XRPL tools
Some of our most loyal customers are long-time members of the XRP community. We have refreshed our XRPL Markets section and XRPL explorer to give you more ways of monitoring the XRPL for any reason. You can check out any market on the XRPL and search for transactions and addresses in our XRPL explorer. Be sure to also check out the XRPL stats page complete with trade and payment volumes.
Blog and Support
Our Blog and Support pages are also getting a makeover.

We'll keep you up to speed about the cutting edge of the Internet of Value on our Blog and make sure you can make the most of your experience with our Guides and support service.