GateHub is often associated with XRP and Ripple. This is due to the fact that we were one of the early XRPL gateways when we first enabled FIAT currencies on the XRPL and then gradually started adding cryptocurrencies to boost trading on the decentralized XRPL exchange.
Our Hosted wallets were often overlooked when users were using our services. We have given them some much needed care and attention recently and in this blog we will talk you through how much better they have become.
In the beginning…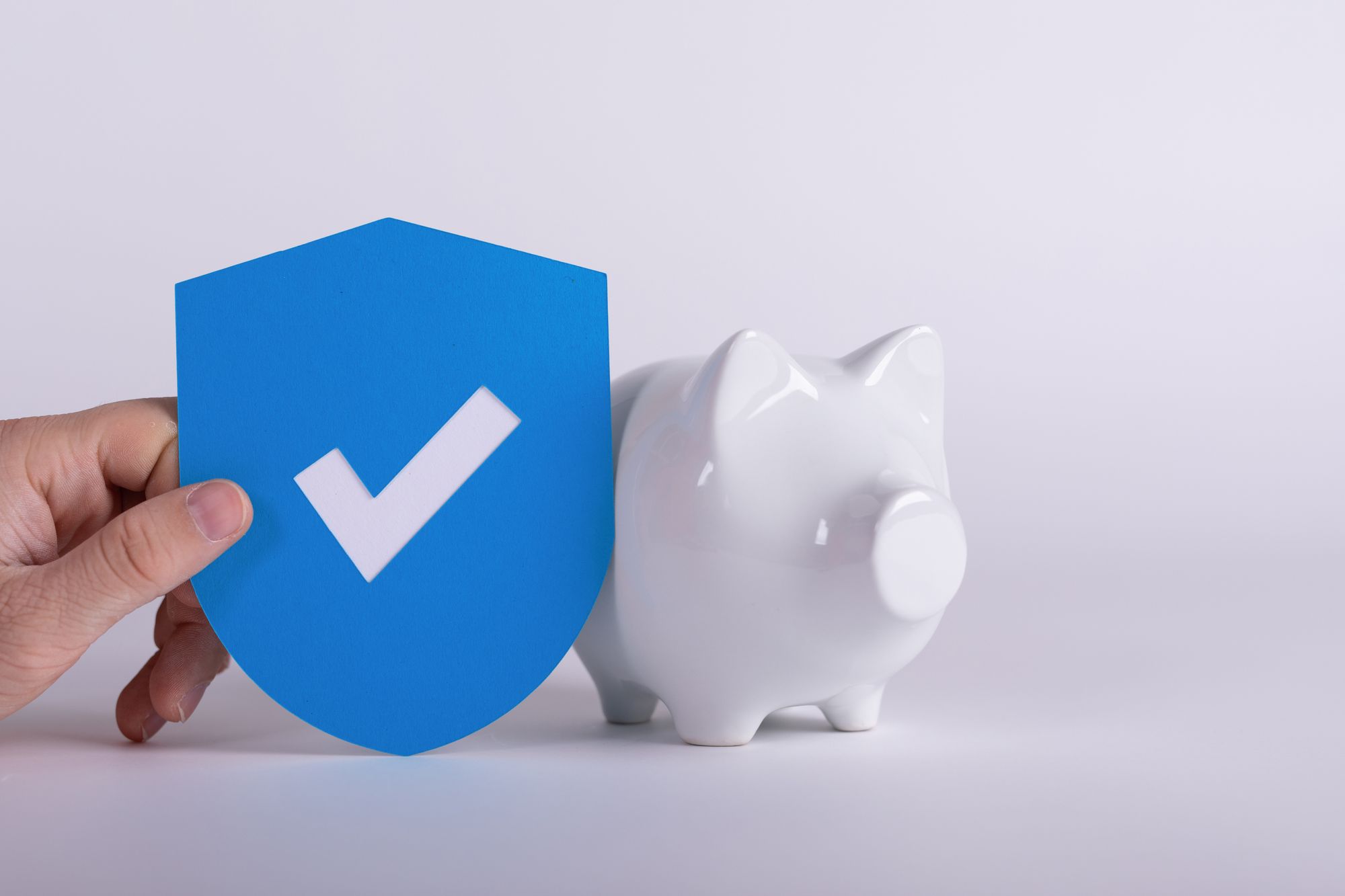 We are using our Hosted wallets to complement XRPL native wallets. Their primary purpose is to allow users to create as many wallets as they like and to use them for free. They are best suited for storing your funds, but we have been working hard on adding cool new features to Hosted wallets.
XRPL wallets need to be activated with 20 XRP by design and this feature is enforced to prevent spamming the network with needless accounts and denial-of-service attacks by way of flooding the ledger with transactions. The cost of funding accounts and executing transactions with them would therefore outweigh the potential gains of attackers.For more information, see here.
Our hosted wallets are able to receive any supported currency from its native network and send it to any of these networks. Because there is no fee or restriction to use a Hosted wallet, our users can create as many as they want for any purpose.

Here are some other reasons for you to try them out:
Interledger
We are working with Coil to bring you Web Monetization or "funds streaming" over Interledger (ILP). This means that each of your Hosted wallets can act as a destination for streaming payments from your viewers. A Payment Pointer is used to direct payment streams to your Hosted wallet.

You can read our announcement posts from October 2019 here and here.

This works by adding a simple line of code to your website, hosting a blog with Coil or enabling Web Monetization for your Twitch channel. Every time a Coil user visits your blog or channel, you will get paid by the time the user spends reading or watching your content.

When you receive a sufficient amount of streamed funds (1 XRP), you can claim it with a click of a button. One of our focuses is to bring you even more flexibility when it comes to streaming like new streaming currencies and cash out options.

Exchange
We have also enabled exchanges with a Hosted wallet. We are giving you the best market rates provided by CoinMarketCap, CoinLayer, ECB and Uphold and the exchange is immediate. Technically XRPL instant exchanges depend on the XRPL decentralized market for the two currencies. With our Hosted exchange feature, the exchange is more reliable, immediate and with a better rate.

We are still limiting exchanges to $1000 in value per exchange and monitoring the activity closely to ensure liquidity and reliability.

PayID
All our wallets support PayID which was released publicly on June 18. See our public announcement, blog post and one-pager for more details.

In a nutshell, a PayID is your human-readable identifier for payments that looks much like an email address (the "@" is replaced by "$"). You can create or change your PayID anytime via Add Funds and then PayID.

Currently your PayID contains your Primary wallet's XRPL address. If your Primary wallet is a Hosted wallet, then your PayID contains your Hosted wallet's XRP deposit address.

You can share your PayID with anyone and they can send XRP to your wallet from any service that supports PayID. Find a list of services that support PayID here.

To recap
Here are the current features of Hosted and XRPL features for you to compare.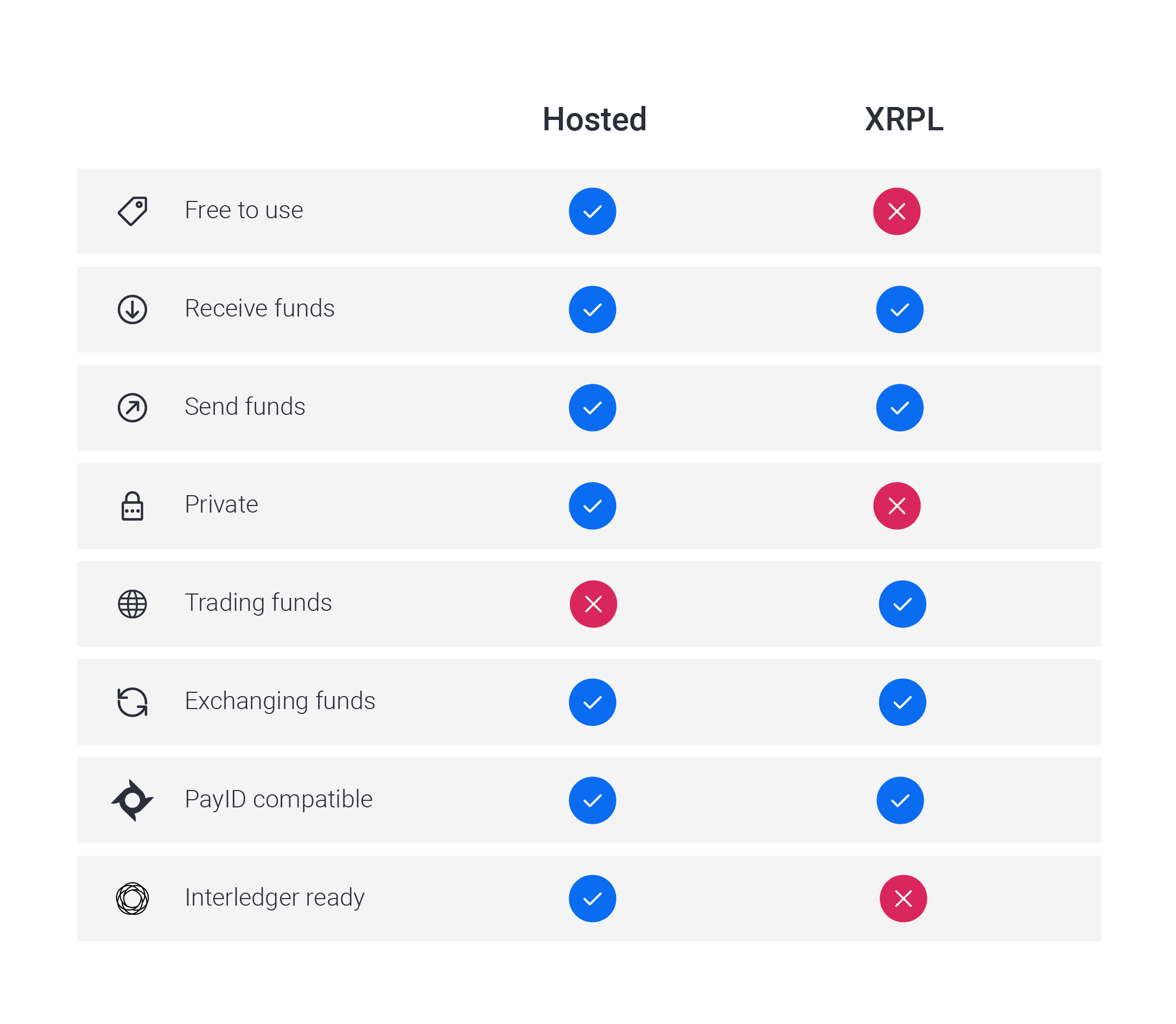 ---
Not a GateHub user yet?
Give it a try!
*Identity verification is mandatory for all new users.
---