Similar to XRPL's issued currencies, the Ethereum blockchain supports the creation of secondary assets via smart contracts. These assets are based on Ethereum's ERC20 standard which has seen mass adoption and massive growth over the past few years.
We are happy to announce that we now support 4 new assets, all of which are ERC20 tokens. You are now able to transfer the stablecoins USDT and USDC on and off GateHub for 24/7/365 fiat denominated transfer of value. WXRP gives you a taste of interoperability between Ethereum's swap based DeFi and XRPL's order book based DEX. Finally GALA lets you jump straight into the gaming and NFT realm.
Free trading
Trading of all of the above assets is OPEN. You can see them in the default market list paired with XRP, USD and EUR.

Remember, you can always add a custom market for yourself using any, and we mean any currency on the XRPL DEX.

USDC, USDT and WXRP can be traded for FREE for the next 90 days.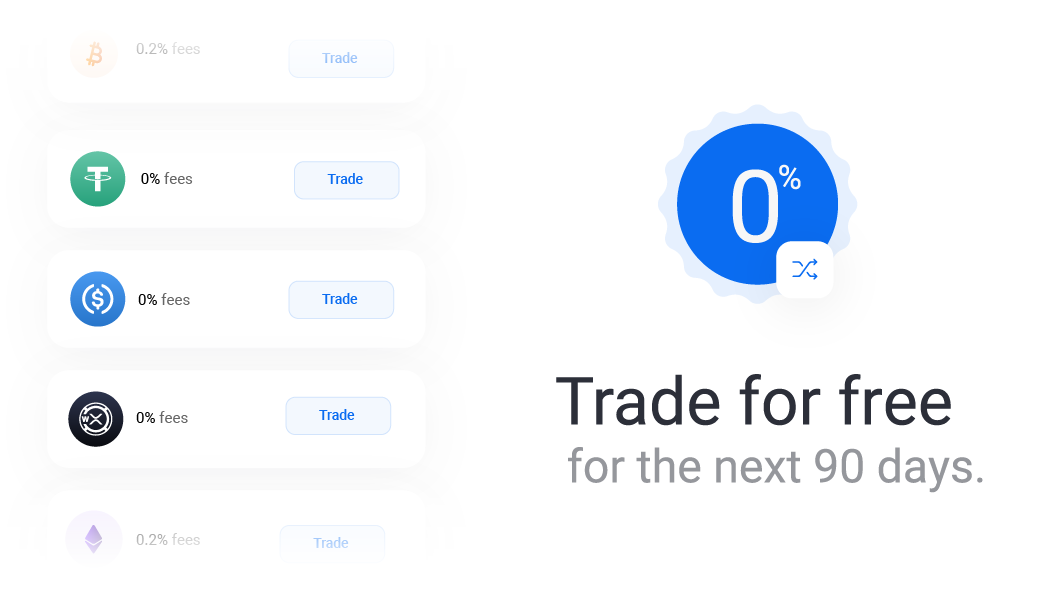 Stablecoins
Stablecoins let you transact value in a fiat based denomination 24/7, thus giving you the opportunity to transfer your assets across platforms almost instantly and with significantly lower costs than traditional bank transfers.
See what else you can do with stablecoins here.
Wrapped assets
Wrapped assets are opening the door to a multichain future where any asset can utilize the advantages of other technologies. Wrapped assets bridge the gap between siloed systems resulting in more flexibility for you. They also enable networks with little or no DeFi infrastructure to enter larger DeFi venues like Ethereum or Solana.
GateHub's assets on the XRPL have supported this use case for BTC, ETH, DASH, USD and EUR since GateHub's inception. The XRPL was designed with this functionality in mind.
Gaming, metaverse and NFTs
Gaming, metaverse and NFTs are all the rage lately. Gala Games and GALA token are opening the door to mainstream adoption of blockchain and NFT based games as well as a blockchain based play-to-earn model.
We published a detailed two part blog on NFTs recently.
Part 1 - State of the art in NFT
Make a transfer
Add USDT, USDC, WXRP and GALA to your account. Navigate to your wallet and click + Add Funds, then select the asset you want to add.
We are launching with free deposits and making every effort to keep our fees as low as possible for you in the future. Our fees are subject to change. Stay up to date with our fee schedule here.