Regulations
Thai exchanges face a serious obstacle with new regulation that will require new users to be physically present in order to open new accounts. The requirement comes as a result of certain older AML laws and since some businesses already had this requirement, ID scanners are already a common sight in Thailand.

Hong Kong is seeking to boost their regulation efforts by fining and potentially even jailing unlicensed and non-compliant players in crypto. The licensed exchanges and start-ups have welcomed this decision as it will reduce the competition and make the environment safer for investors.

Binance found themselves in the crosshairs of the Justice Department and the Internal Revenue Service. Individuals with insight into the business were questioned about money laundering and tax offenses after the U.S. expressed concerns that crypto is being used to conceal illegal activity and evade taxes.
The IRS has bumped up its efforts in pursuing investors that aren't reporting their cryptocurrency gains. Make sure you know what to do by reading our blog about taxes in crypto. There is positive news for U.S. investors too. An effort is underway to protect investors when dealing with forked coins. The bill proposes that investors can't be pursued before the IRS provides clear and consistent guidance to investors.
Adoption
Asset management firm VanEck has filed a proposal for an Ethereum exchange-traded fund (ETF) with the US SEC. This would pave the way for traditional investors to start betting on Ethereum price action and is generally considered a bullish indicator if approved. Additionally, CME group has been reporting exponential growth in interest in Bitcoin futures in the last year.

Bitcoin's scalability and environmental impact concerns resurfaced again in May, but it's not all grim for Bitcoin. The community is hard at work at addressing the fundamental issues with a new low energy PoW proposal and the upcoming Taproot upgrade. More info about Taproot can be found here. Blockchain data firm Elliptic reports that about 4.5% of Bitcoin mining happens in Iran and estimated that Iran's Bitcoin mining farms would generate $1 billion in revenue, annually.
Top stories
After DOGE had its run, there were speculations that it would become the internet money of choice for tiktokers and sports fans. After the market correction and some heavy losses in terms of price, the sentiment might have cooled off a bit.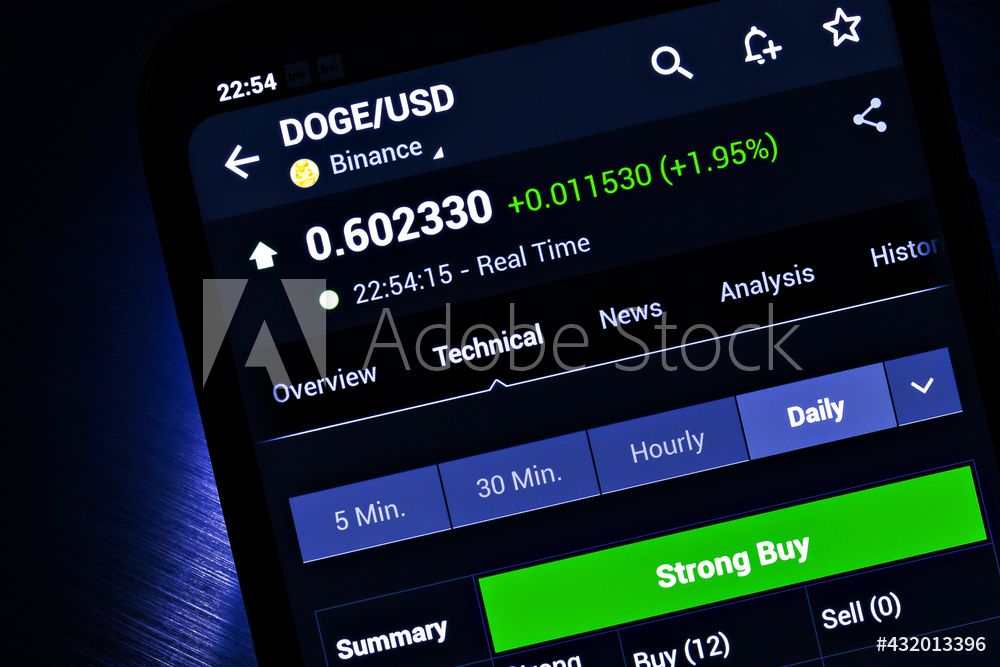 The crypto industry is home to players who seriously want to change the world. There are also those who are in it for some laughs. Here's a list of 6 crypto-centric songs that cover themes like "hodling", BitConnect and getting rich with crypto.

Preceding the market correction in mid May, there were two events that shook the crypto world. First Elon Musk tweeted his concerns about Bitcoin's energy efficiency and then went into "war with crypto twitter".
Another unexpected thing happened when Ethereum's creator Vitalik Buterin received unsolicited DOGE knockoffs and immediately regifted them to the India Covid Relief Fund. Both these events seemed to catalyze the 50+ % correction.
A well known Bitcoin proponent, Anthony Pompliano, announced earlier in May that he will be launching Bitcoin Pizza. The brand aims to support small businesses and the Human Rights Foundation's Bitcoin Development Fund. The catch? Bitcoin Pizza doesn't accept Bitcoin as payment.
Ups and downs
Ethereum passed $4.000 on May 10 for the first time ever. This came just a week after breaking the $3.000 barrier and fueled speculation that ETH could potentially be on the way to flip BTC on the number one spot by market capitalization among all crypto. The market cap is a measure by which the value of one unit of crypto is multiplied by the number of circulating units and is the most popular way of sorting cryptos by their value. It's brother ETC (Ethereum Classic) also saw some crazy price action.

This all came before the market took a nosedive that saw $800B in market capitalization disappear in a matter of days. We saw 50% corrections after market all time highs just days earlier.

XRP had a strong run in the before the correction, then fell to it's long time resistance level at around $0.60, which, apparently, has become it's new support level.
In case you missed it
Yoshitaka Kitao, CEO of Japanese financial giant SBI Group, claimed that Ripple plans to go public after the ongoing litigation with the SEC is resolved. Here's one more reason to look forward to the resolution of the SEC vs. Ripple case and how the industry will evolve after the pivotal case.
Anthony Pompliano advocated for Bitcoin on CNN this month with Julia Chatterley.
The conversation was centered on whether or not Bitcoin's energy consumption is problematic.The CNN host mentioned that, inherently, Ethereum once it switches to PoS and XRP are cleaner solutions showing an understanding of the tech and putting Bitcoin alternatives on the table for newcomers. The full video is available here.