Most people still trust traditional banks more than FinTech companies and it's not surprising. Why? Banks are institutions that have been around for decades; however, consumer sentiment and trust is shifting. Trends toward mobile banking, increased information, data, more accurate analytics and decentralization of access will create opportunities for the 4 different broad categories of FinTech: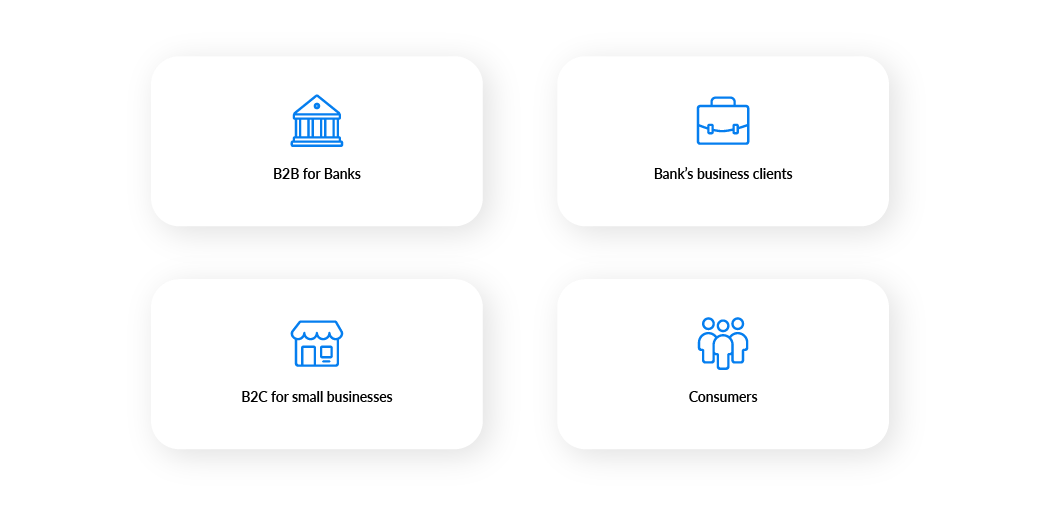 64% of global consumers have used two or more FinTech services or platforms, which will only increase in the coming years based on recent FinTech statistics.  
As with most of today's technology, the younger population is more likely to adopt and understand what FinTech is. Millennials are the largest generational group and bring in the highest earnings. That is why most consumer-oriented FinTech companies target millennials as their primary audience. Traditional banks are not fulfilling the needs and expectations of young customers, as they are currently still focused on traditional grips, at least from the viewpoint of the younger generations. Most millennials feel that traditional companies are not ready for a technological revolution. Meanwhile, FinTech companies are giving millennials the feeling that there is a new era coming, an era where they could build an easier world without limitations. Some FinTech watchers think businesses' focus on millennials has more to do with the size of that marketplace than the ability and interest of Gen Xers and Baby Boomers in using FinTech.      
We can only predict what will happen with FinTech services in the future. For now, it seems reasonable for FinTech companies to adapt their services mostly to millennials since they are a generation that seeks something different and is most open to FinTech solutions, as illustrated in the image below. Millennials are a generation that embraces a lifestyle without restrictions, are less focused on ownership than the generations before, and do not desire to use face-to-face interaction as a main tool of communication in business and social situations.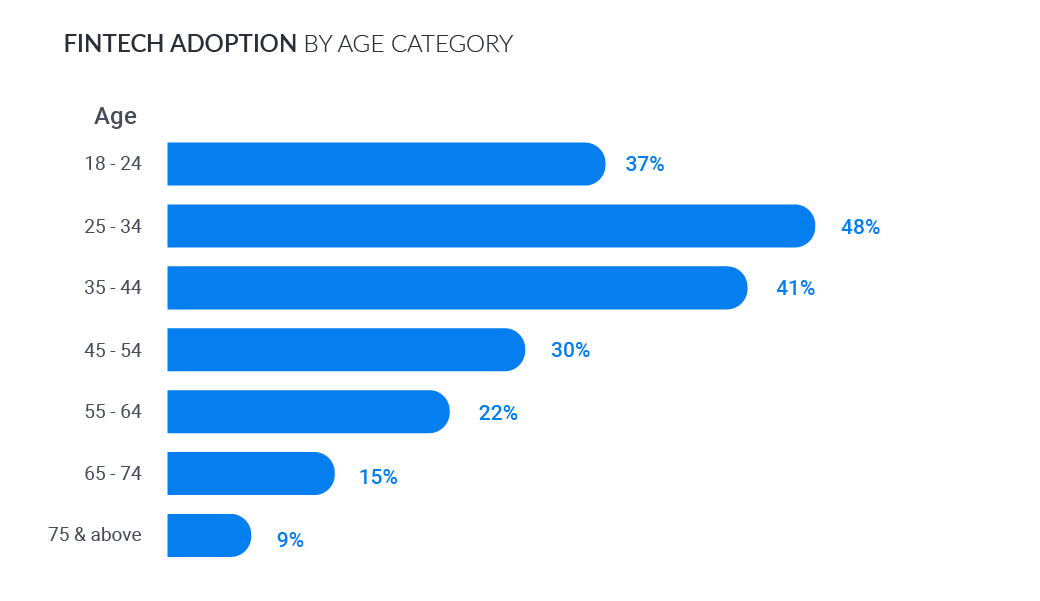 The above-listed reasons imply that now might be the perfect time for FinTech companies to slowly take over.
     
Since millennials are keener on knowing and using Fintech solutions, as they have grown up with technology, they could be the ones who present Fintech to older generations with a simple approach and understanding. As a result, it can be expected that FinTech will sooner or later be used and understood more widely across all generations.
Fintech is clearly more than just hype, wouldn't you agree?