FinTech, an abbreviation for Financial Technology, is a term that describes innovation in the areas of finance and technology. It usually refers to companies/services that use technology to provide financial assistance to businesses and consumers. These companies aim to compete with traditional economic methods, making financial services more accessible to the general public with the help of smartphones, investing services and cryptocurrencies. Both established financial institutions and startups are trying to replace or enhance the use of financial services provided by existing companies.
Goldman Sachs estimates the worldwide FinTech pie to be worth $4.7 trillion and about 46% of today's consumers use digital channels exclusively for personal banking.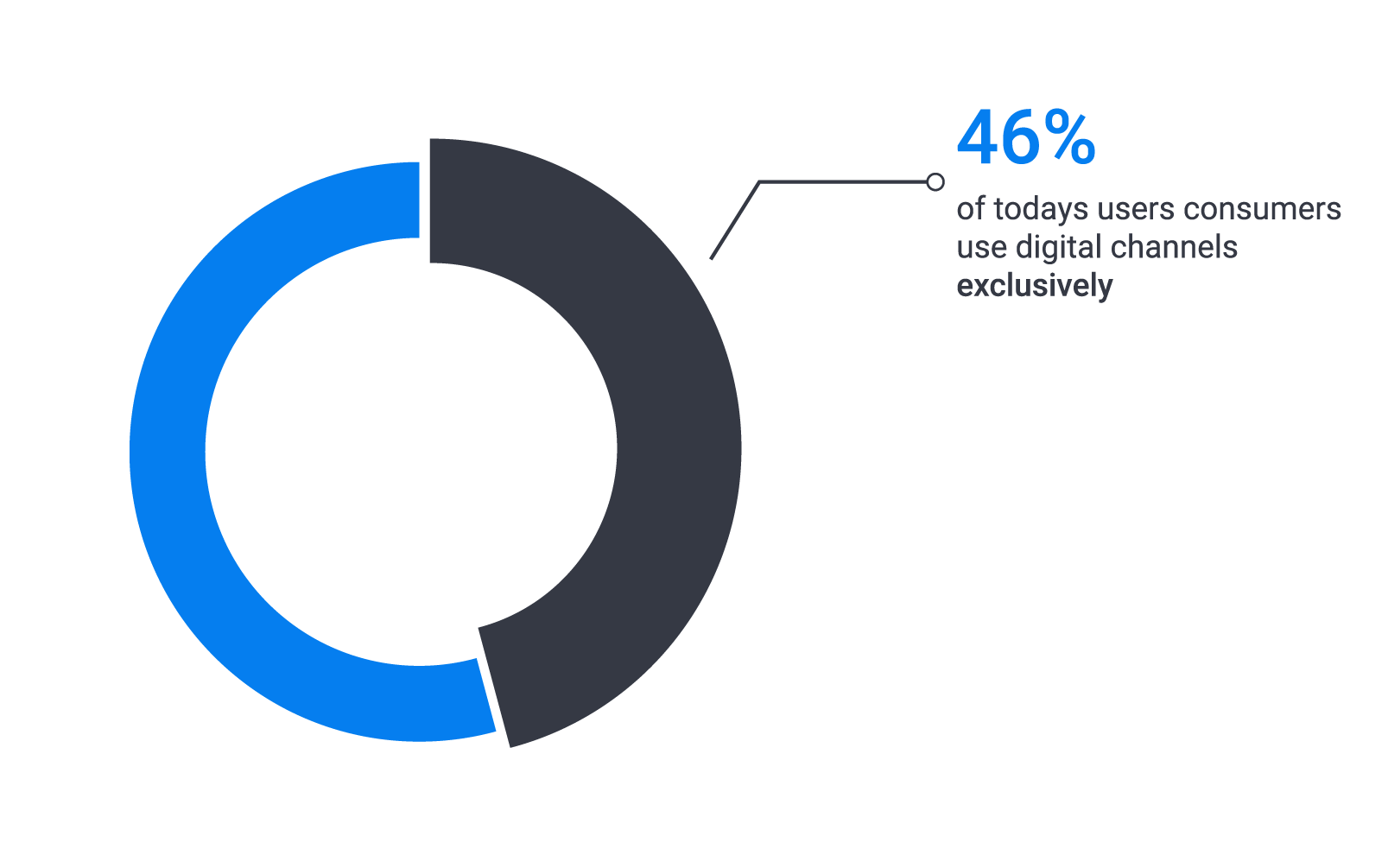 Statistics like this really make you wonder, how did we get here? Finance and technology have been closely connected throughout history and have evolved into what FinTech is today. The start of FinTech dates back to 1866 when the first transatlantic cable was successfully laid, providing fundamental infrastructure for the period of intense financial globalisation. Nowadays, some of the technologies used within financial services include big data, artificial intelligence, blockchain and robotic process automation.
Investors are banking on some huge returns as FinTech reached US$55.3 billion in investment in 2019 (Accenture). But how can they not, when FinTech has a forecasted compound annual growth rate of 25–30% for the period of 2019 to 2025 (IndustryArc). On top of that, the user base is growing fast, as 64% of customers worldwide have used one or more FinTech platforms in 2019 (Ernst & Young).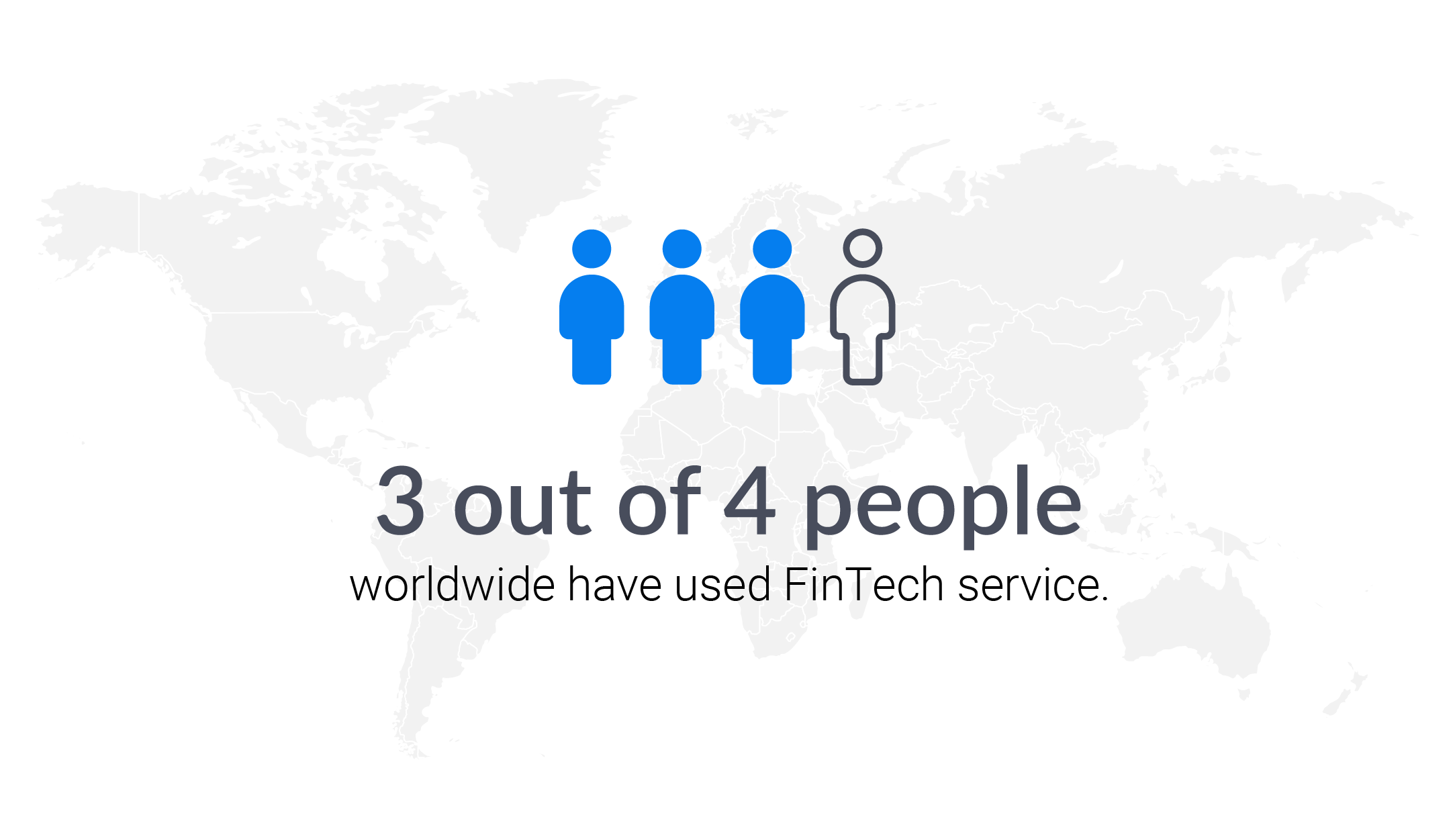 The financial system is undergoing a profound transformation with the inclusion of new, fast global technologies. That is why it comes as no surprise that regulation has emerged as the number one concern among governments. Financial services are among the most regulated sectors in the world.
The term FinTech covers a wide range of technologies and services, such as digital and mobile banking, investing, stock market, AI and cryptocurrency. All these services aim to make financial services more accessible to the general public. A growing number of financial institutions are transitioning from traditional brick and mortar structures to digital structures. This means banks are bringing their services online through digital portals and banking apps so that customers can do everything from transferring funds to paying bills and applying for credit cards online.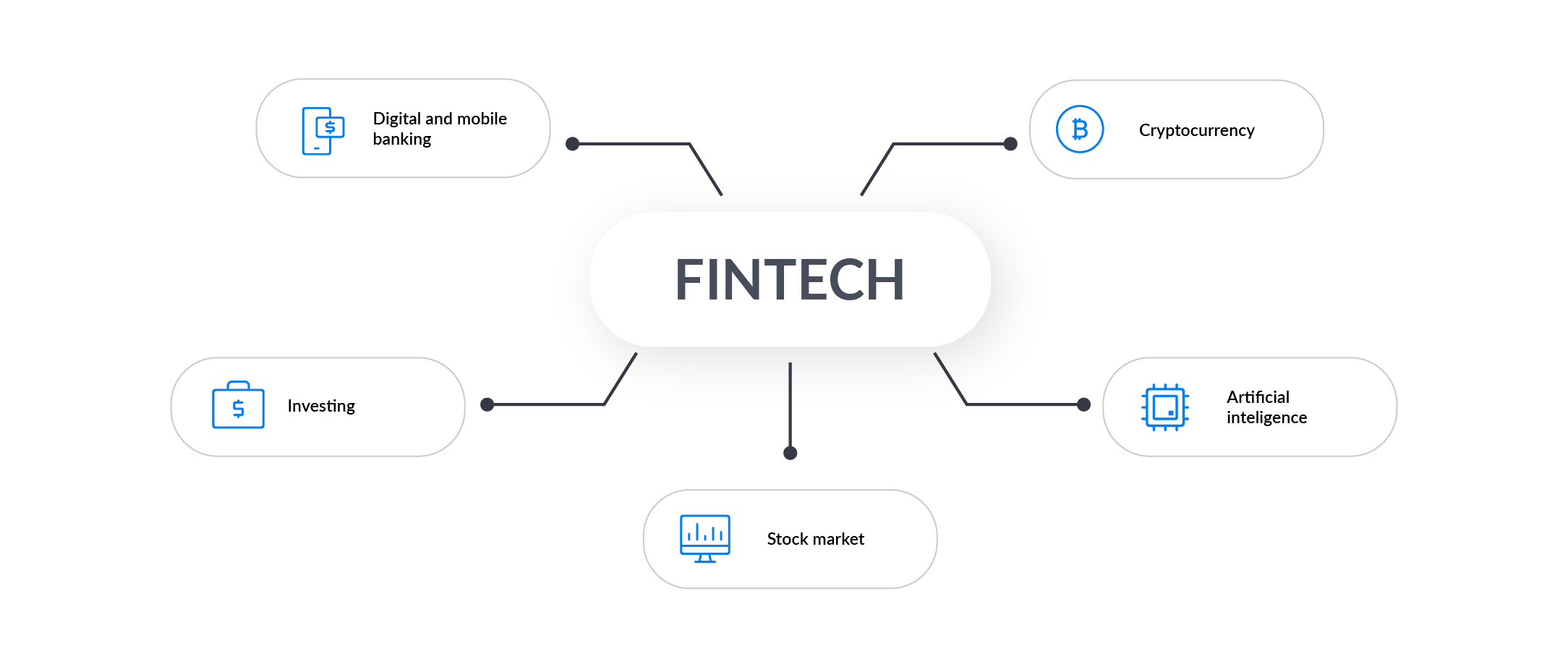 Cryptocurrencies, blockchain, crypto exchanges and digital wallets also play an essential role in FinTech today. The financial market is being increasingly impacted by the ever-popular cryptocurrency and crypto-related industries. Although blockchain is still a new and evolving technology, many companies have recognized the impact it will have in the future and are investing accordingly.
Some may still think that traditional banks and FinTech startups are two opposing forces fighting for their share of the market, but the truth is that both sides are also dependent on each other. FinTech startups have to rely on banks to get their initial funding and often to deliver their core products. On the other hand, banks invest in FinTech startups to leverage new technology and upgrade their existing operations and offers. The range of FinTech services will transform the market even more with the help of AI and machine learning. As a result, FinTech products and services will become an essential part of our digitized life.