With this blog, we wanted to highlight 7 things we did in our 7 years of working on XRPL. Why did we want to expose these? Because none of these projects would be possible without our great community, which has stood by our side from the very beginning. We couldn't be happier to be a part of it.

Near instant payments

Did you know that the XRPL is one of the fastest blockchains around? A new ledger is created about every 3 seconds which means that your transactions will be nearly instantaneous.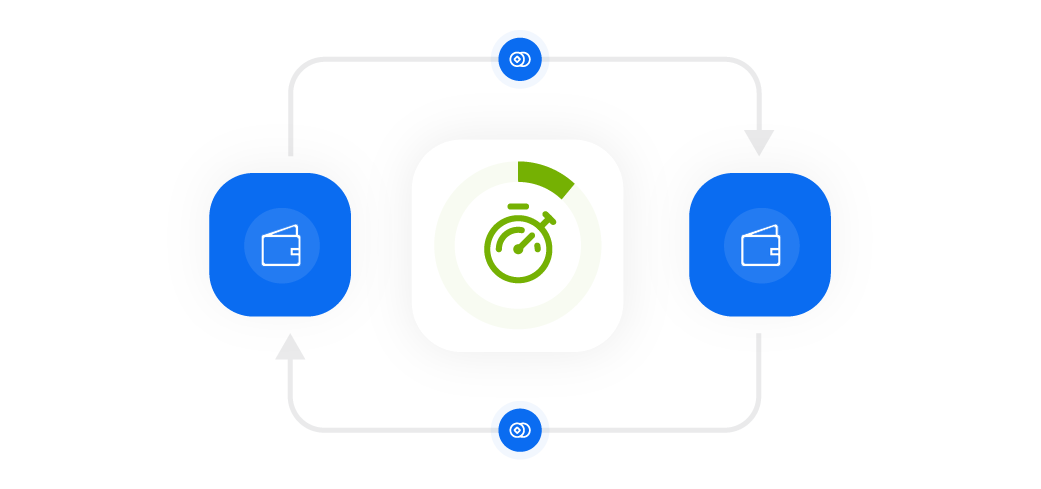 Sending and receiving value over the XRPL is quick and reliable. The network's backbone is XRP, the native currency, however it can do more than that. Businesses like GateHub can create tokens on the XRPL that represent value on another network like Bitcoin or Ethereum. With the XRPL, you can send payments in USD, EUR, BTC, ETH and more in a matter of seconds. Low fees

Moving funds fast is great. Moving them fast AND cheap is even better. The XRPL is a super fast, reliable and cheap network. Your payments clear in a matter of seconds as explained above but there is another perk.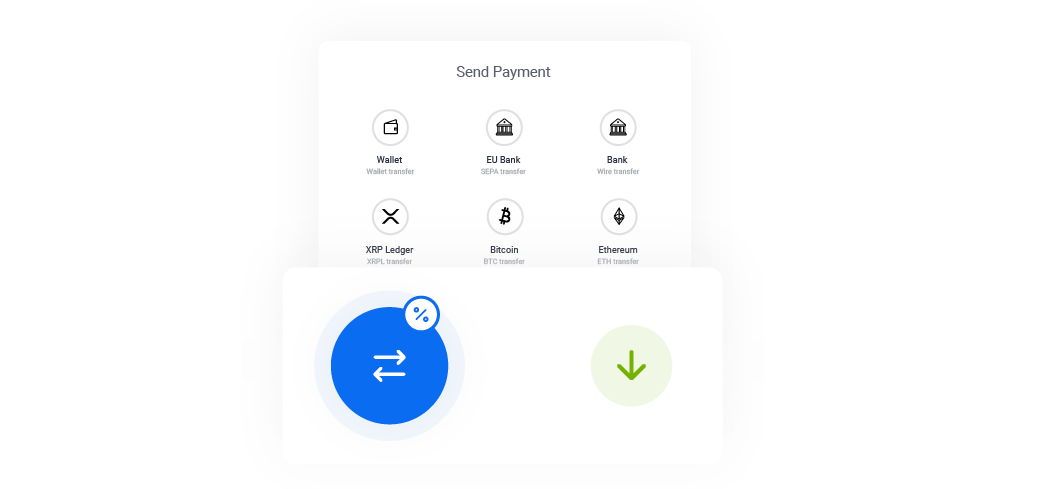 Your payments only cost a fraction of an XRP. The transaction cost for most transactions is 0.000015 XRP which is significantly cheaper than other networks especially Bitcoin and Ethereum. The transaction cost is not paid to anyone but is burnt. This means that more activity on the network leads to more XRP being burnt in turn making it more valuable over time.

Check out our fee breakdown blog for a better understanding of XRPL and other GateHub fees. Multi-currency wallets
All our wallets have multi-currency capabilities. You need a trust line to add currencies other than XRP on your XRPL wallets, while you can just send any currency to any of your Hosted wallets.

It doesn't end there. The XRPL is home to currencies other than GateHub's supported currencies like XRP, BTC, ETH, BCH, LTC and so forth. The XRPL lets businesses create other tokens on the XRPL. Adding a trust line to any of these third-party currencies lets you receive and manage it via your XRPL wallet on GateHub.

GateHub supports standard and non-standard currency codes so you have unlimited access to all tokens on the XRPL.

We support native deposits and withdrawals from top networks like Bitcoin, Ethereum, Bitcoin Cash, Ethereum Classic, SEPA and International Wire to name a few.
---
All our wallets support sending, receiving and exchange.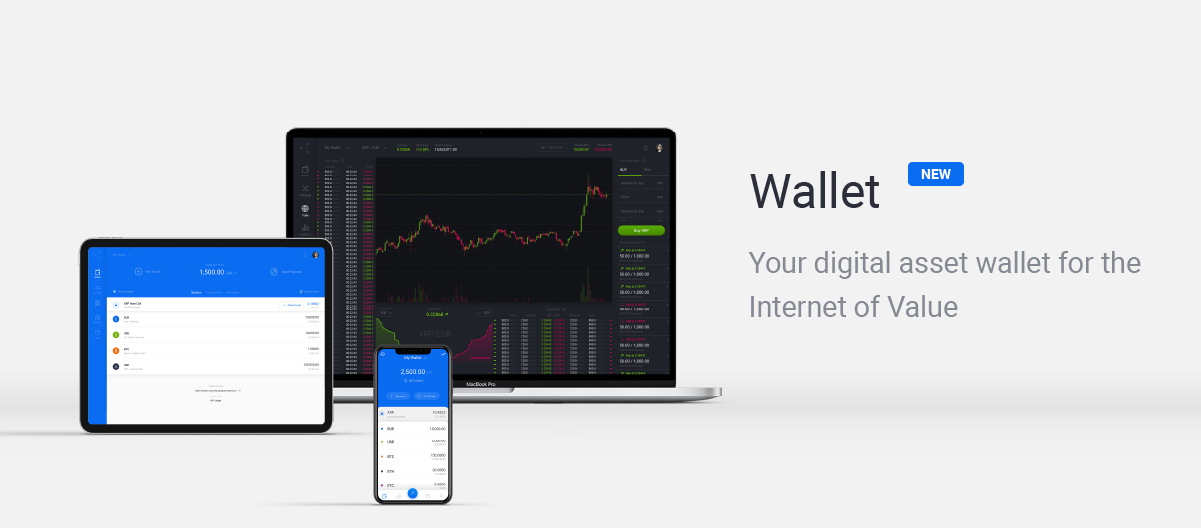 Sign up
---
The power of the XRPL DEX
Did you know that the XRPL is the original home of DeFi. Since its inception, the network has featured a fully functional Decentralized Exchange that lets anyone trade any value. The only requirement is that users know the issuing parties and create a trust line. In fact, you can just post an order to trade into a certain currency and you will be able to receive it.

There are more perks if you can believe it. Obviously, some markets are more liquid than others. This problem is solved on the XRPL by using XRP as an intermediary. As the native currency of the network, XRP is traded with most currencies. If two currencies other than XRP are traded and there are not many direct links between them, XRP can be used to bridge this gap.

This is called Auto-Bridging and is used on our web wallet as well as on our Trade xApp for XUMM.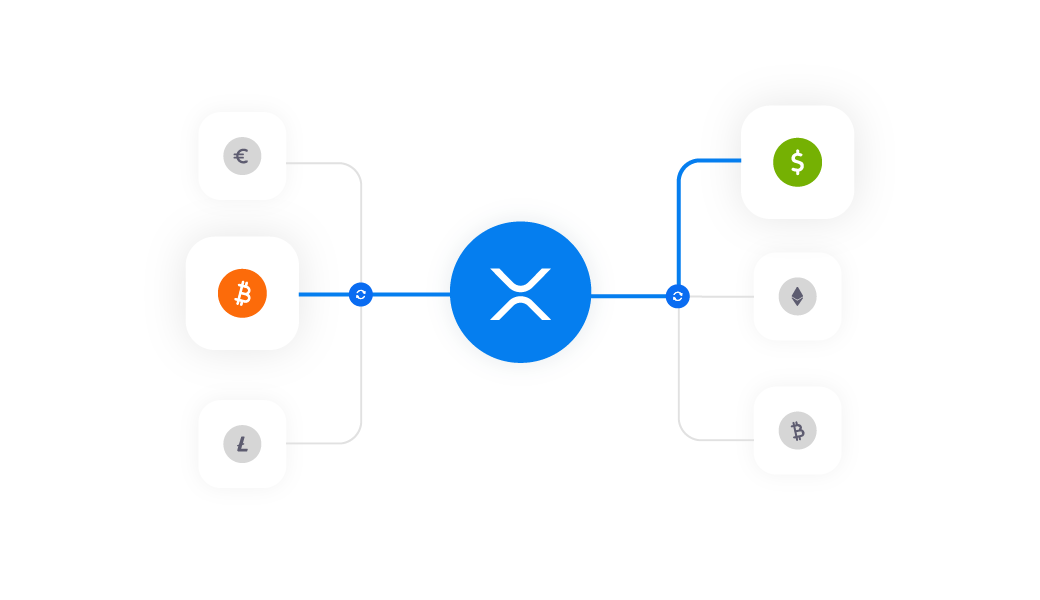 Analytics
GateHub can become the home of all your crypto. With GateHub analytics, you are able to track your portfolio over time and see it grow.

Our analytics interface lets you select the denomination currency. This means you can select how much your whole account is worth in one specific currency. For example, you can hold multiple assets like XRP, ETH and BTC and choose to see how much they are worth if they were exchanged to USD at this moment.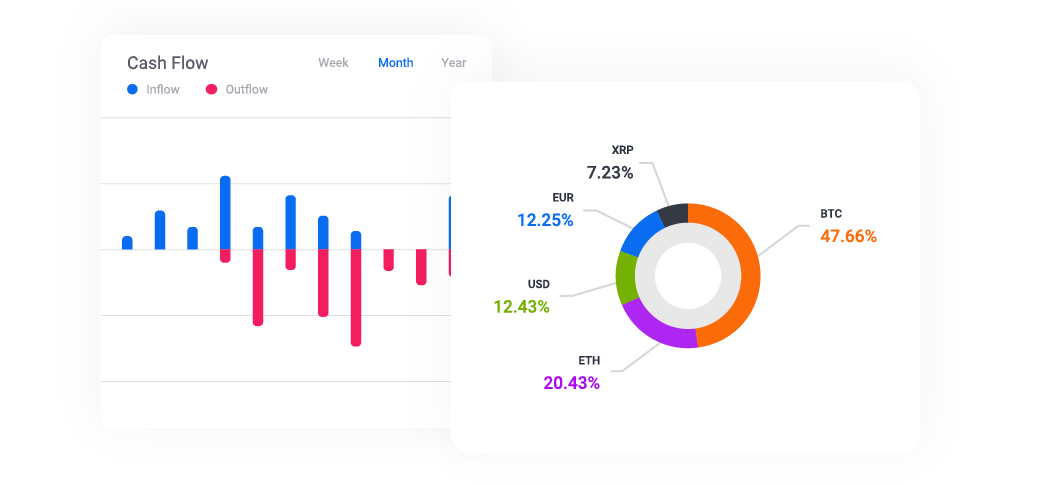 You can break down your analytics by Wallets or Assets and check your deposit and withdrawal habits and values in Cash Flow.

Wallet Protect
Protecting your funds is as important as managing and multiplying them. Wallet Protect is a first-of-its-kind solution. It is an on-chain insurance package that uses multisignature (or multisig) to give you more security for your XRPL wallet(s).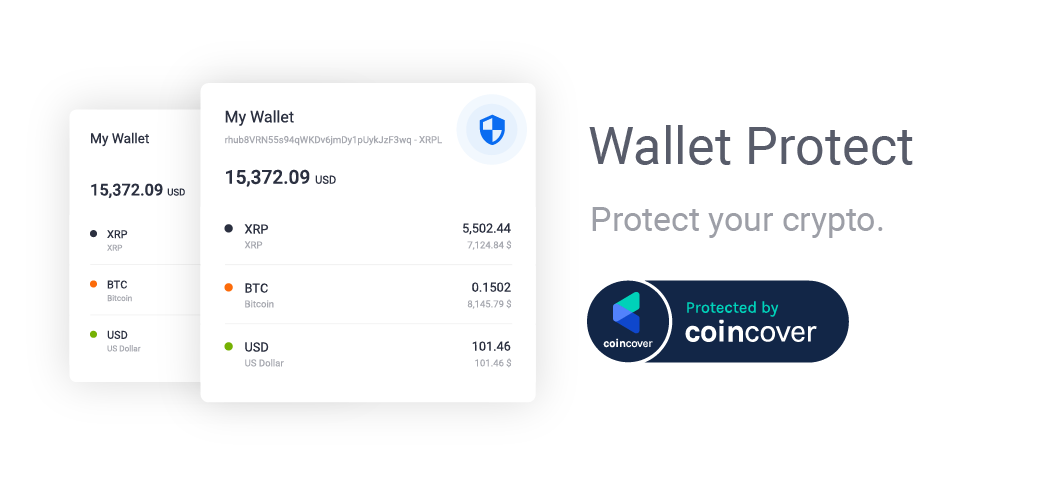 Our partnership with Coincover lets you get a yearly subscription for Wallet Protect that includes Multisign, Fraud Shield and Theft Cover up to $100k.

Your wallet remains yours and yours alone. Wallet Protect prevents the vulnerability of a single key setup but lets you use your wallet as you used to.
You can only enable Wallet Protect while holding GateHub supported currencies. Other currencies are not covered and need to be removed before Wallet Protect can be enabled.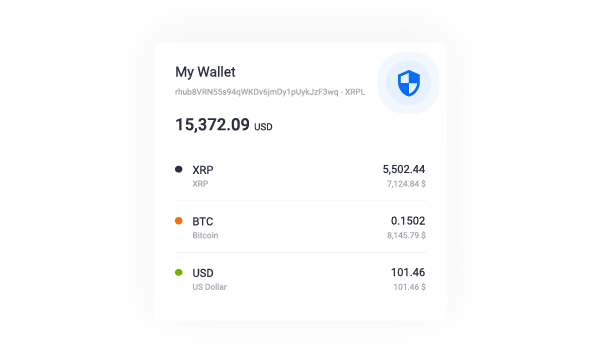 Community
We are forever grateful to the XRP community for their support over all these years. Our efforts would be meaningless without the support of the community.

We are looking forward to many more years and to new challenges on our path!