Another year has passed and what a year it has been for us here at GateHub. We're looking forward to what 2022 brings.

But first here's a look back at all that we have done in the past year. We hope you had as much fun with all our products as we did building them. We weren't just building cool stuff. We were also busy making our company more socially and environmentally responsible. Here's a rundown of what we're most proud of in 2021.

Your money is protected
We partnered with Coincover to bring our end users a state-of-the-art on-chain protection and insurance solution.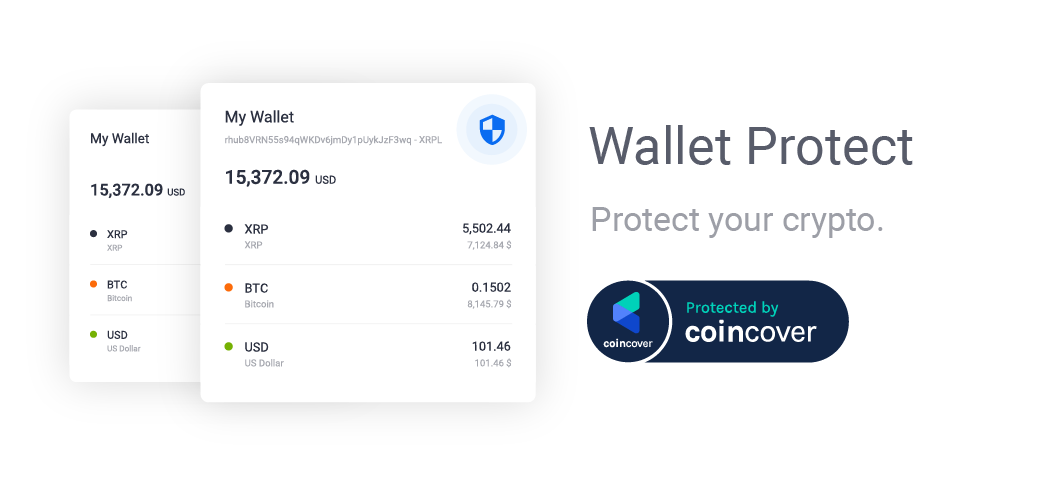 We call it Wallet Protect and it lets any GateHub user protect their XRPL wallet with multisignature, Fraud Shield and Theft Cover.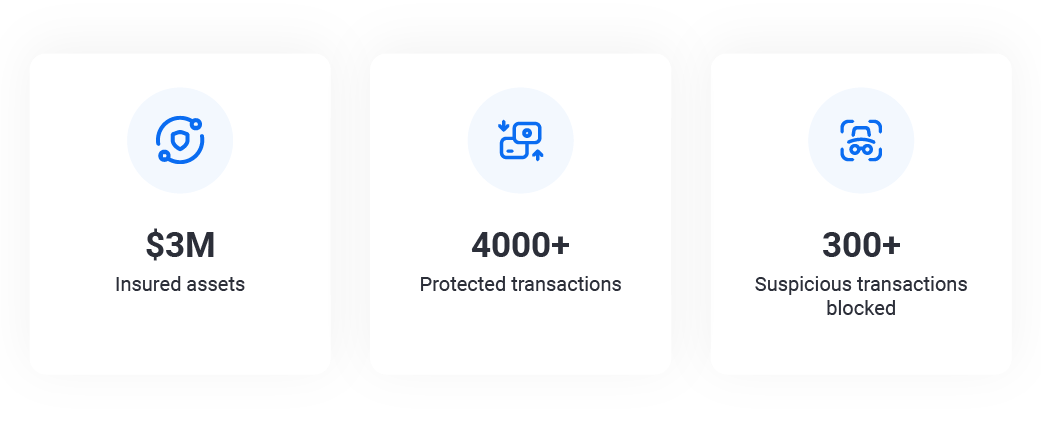 On top of that, our crypto hot wallets are also insured by Coincover which means your crypto in custody with GateHub is protected.

All of this was built on top of our risk engine which includes risk and fraud checks provided by xrplorer and Chainalysis.

The XRPL DEX at your fingertips
An integral part of the XRP Ledger is its built-in decentralized exchange which lets anyone trade XRP and any of the secondary assets that exist on the XRPL in a trustless manner.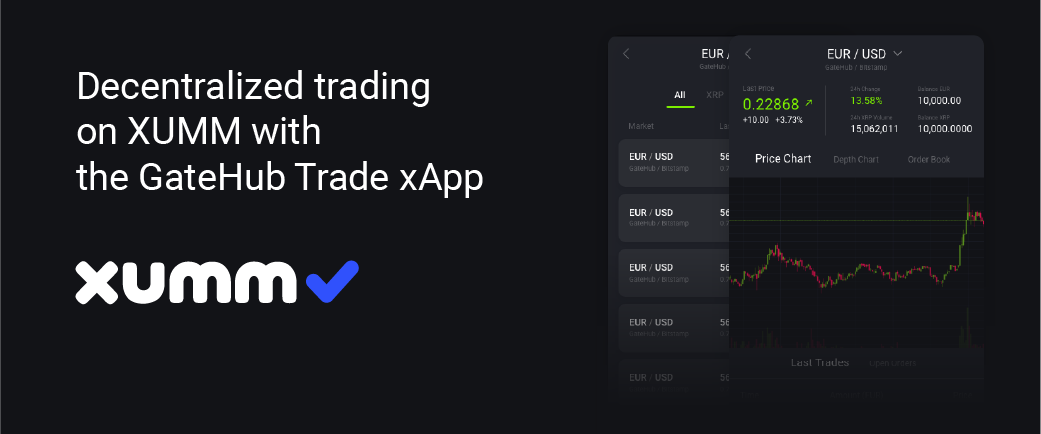 GateHub offers XRP, fiat (EUR, USD), crypto (BTC, ETH, SGB…) and commodity (XAU) support.
As a GateHub user you get access to the XRPL DEX once your XRPL wallet is funded. Now, you can use the DEX via GateHub's interface as a XUMM user as well. Our Trade xApp for XUMM lets you trade in a completely decentralized manner with your XRPL wallet on XUMM.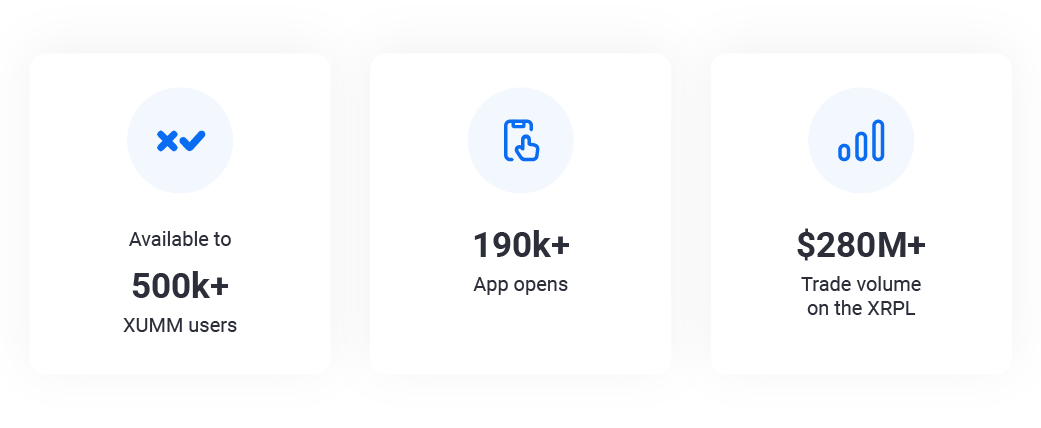 More currencies for you
We added new currencies to diversify your trading, deposit and withdrawal options even more diverse. We added Litecoin to our list of supported currencies.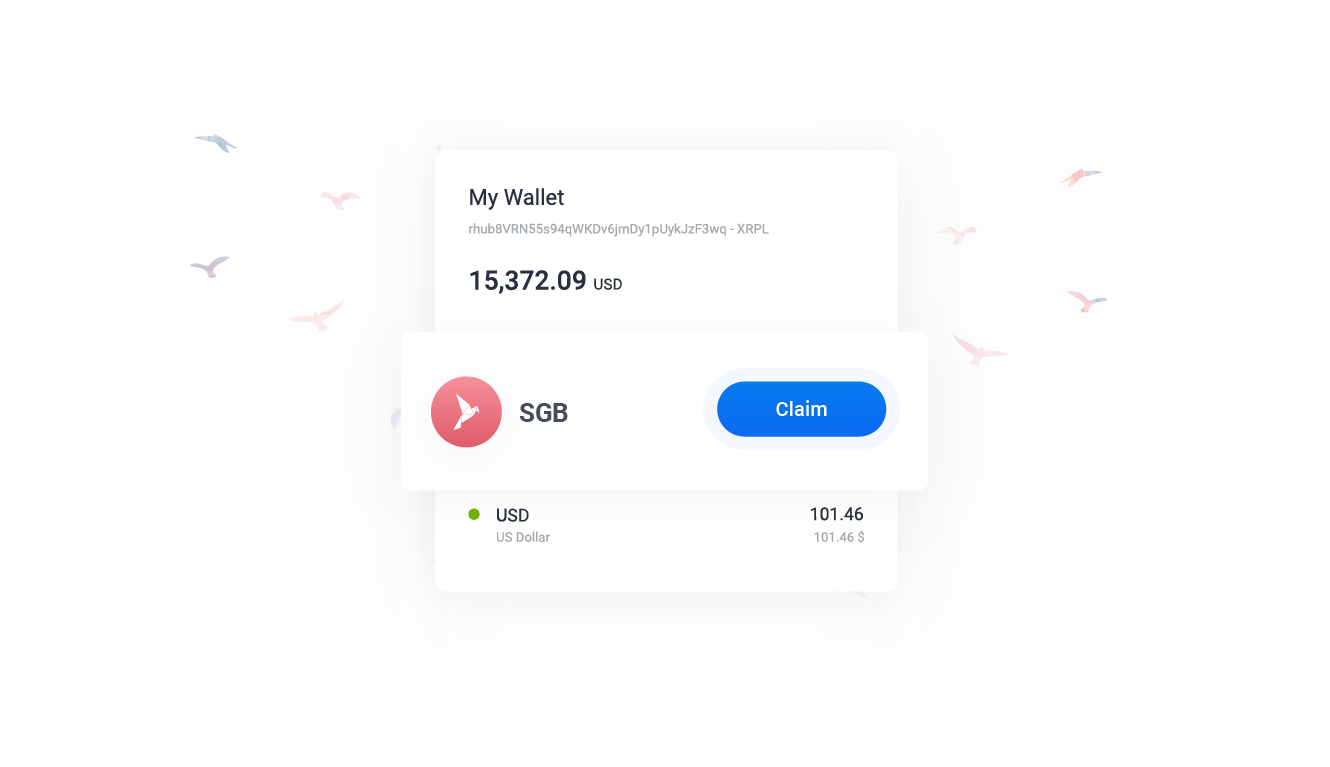 The Songbird airdrop came as a surprise but we are happy to say that we managed to pull off the SGB distribution without a hitch.

Next to our supported currencies, we saw a boom of new currencies on the XRP Ledger. We first added CSC by Casinocoin as a default currency and market for your XRPL wallet. Not long ago we also did the same for ELS by Aesthetes and SOLO by Sologenic.

You must add a trust line for EACH currency to your wallet manually. GateHub can not set any trust lines in your name and does not endorse any currency on the XRPL.
There are more currencies on the XRPL than you can count and we can't vet them all. That's why we also added the option for you to add custom standard and non-standard currency trust lines on your wallet and trade any asset to any other asset on the XRPL.

Happy trading!

Socially responsible employer
Back in 2020, we officially became a certified socially responsible employer. In 2021 we continued to realize our vision and signed the Diversity Charter. GateHub d.o.o. is certified in organizational management, intergenerational cooperation, work-life balance, and safety at the workplace.

In 2021 we have implemented different initiatives with additional value for our employees. The satisfaction analysis showed that they are most satisfied with the following:
Flexible work arrangements and remote work.
Dogs as our new work colleagues.
Equality, diversity and inclusion in the workplace.
Growth Talks as an important part of promoting personal and professional growth of employees.
Involvement in socially responsible projects, such as Santa for a day, donations, workshop on environmental responsibility etc.

We believe that only through being socially responsible and having a growth mindset can we create a sustainable and successful work environment.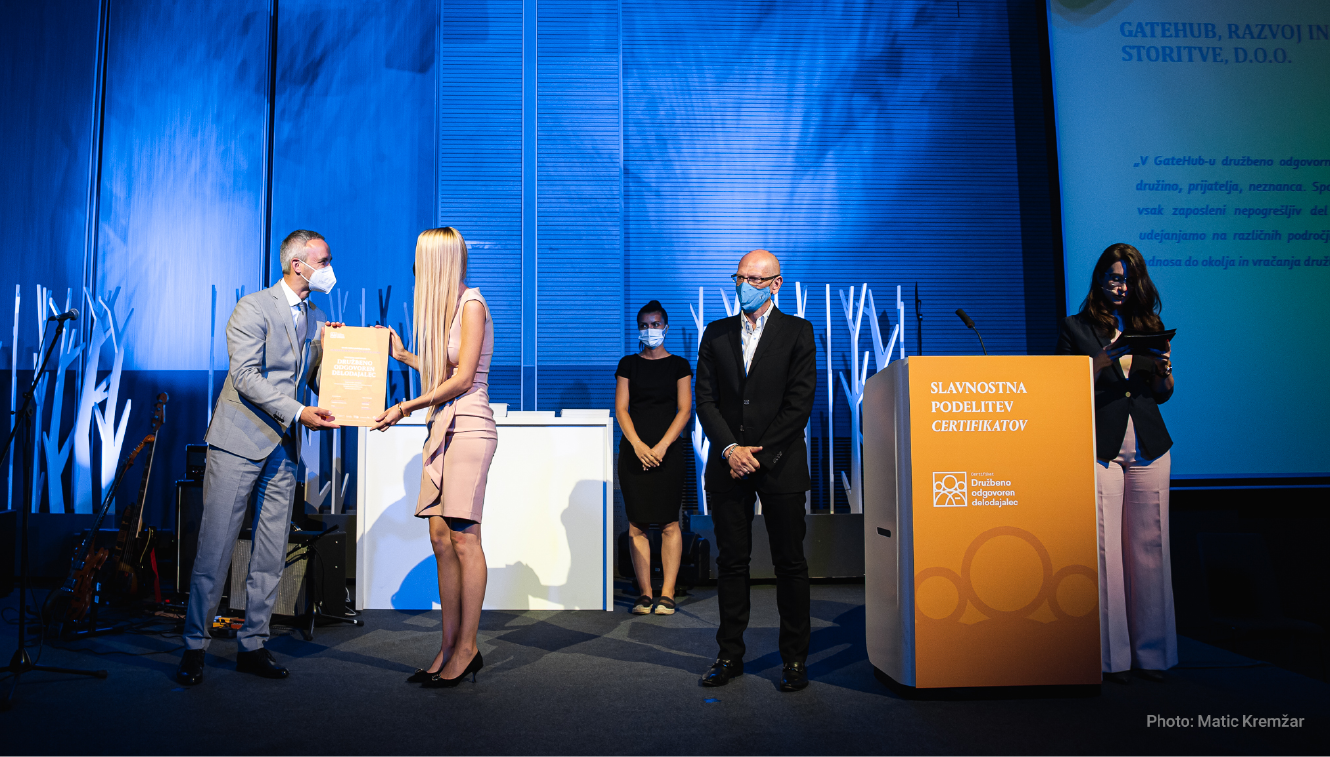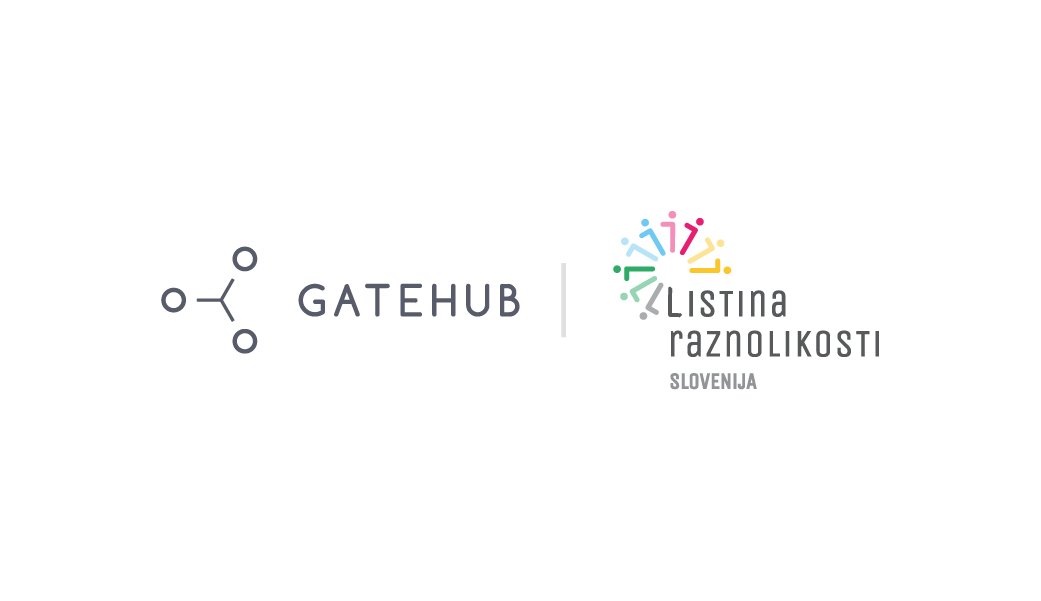 The XRPL community
Our team attended the Apex Dev Summit in Tallinn where we finally met up with the broader XRPL community in person. Our own Enej and Rok gave speeches on Wallet Protect, XUMM, the XRPL DEX and the Trade xApp for XUMM.

A shout out also goes to all the amazing individuals and teams in the XRPL community who have been here forever or who have just started out. Namely, Wietse Wind and his team for all the amazing work on XUMM, XRPL Foundation and xrpl.org, Thomas Silkjaer for his relentless work on xrplorer making the XRPL a safer place, Hugo Philion and team Flare Network for their breakthrough with Songbird and Flare, XRPL Grants and countless others making the XRPL a more inclusive and safe space.

We are stronger than ever!

You
The most important part of our story is you!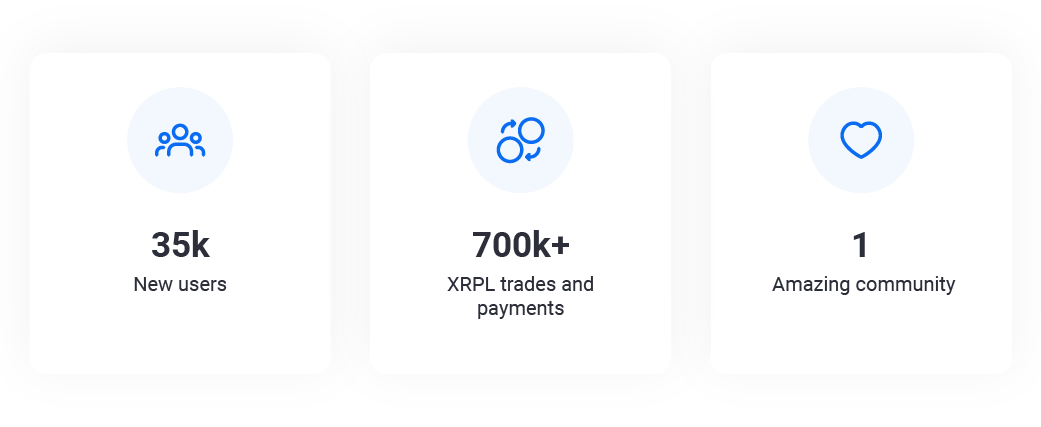 Whether you are a newcomer or a seasoned GateHub veteran, we appreciate each of your visits and interactions.

We are looking forward to new challenges in 2022 and to seeing you again.